Celebrating its 14th anniversary in 2022, the ContentAsia Summit continues to provide thought leadership and networking opportunities across Asia's video/audio content ecosystem. The Summit is supported year-round by ContentAsia's information platform, including daily news, newsletters, special reports, analysis and directories.
The 2022 Summit will be a dual online/in-person event held across four days, with two days of live online Content Showcases followed by two days of conference sessions & discussions live streamed to our customised virtual 3D platform from an on-ground venue with an in-person studio audience in Bangkok.
This year's theme is WHAT A DRAMA!
Amid the current meltdown, our focus will be on the ongoing race to deliver compelling content out of Asia... and everything that this entails. We will hear from people steering the region's content direction, explore the state of indie production, talk to showrunners, producers, directors and creators, and look at what can and is (or isn't) being done to deliver premium stories in and from Asia.
Agenda

24 August, 2022 09:00 am
Opening: ContentAsia Summit in-person + live streaming
Day One of ContentAsia's first in-person + live streaming Summit opens today. All sessions are live in Bangkok and streamed live on our virtual platform. The sessions will be available on-demand later and will stay open until 25 September.

* All sessions are set at GMT +7
Agenda as of 16 August 2022, subject to change

24 August, 2022 09:10 am
Opening Keynote: Vidio Specs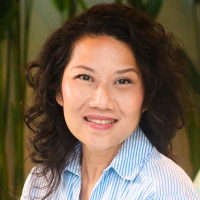 Monika Rudijono
Managing Director, Vidio
9.10am - 9.35am (BKK/JKT GMT +7)
Live online w/Q&A
In the past few months, Indonesian streaming platform Vidio has smashed one viewing record after another with original productions about everything from "Suami-Suami Masa Kini", a comedy from MVP Pictures about four middle-aged men, to teen investigative drama "My Nerd Girl" and YA romance "Married with Senior" from Screenplay Films, to blockbuster sports properties like the Premiere League. It's all part of a super-sized drive for a content offering that spans premium TV series and sports, movies, animation, kids, new, music, lifestyle, education... The platform's managing director, Monika Rudijono, takes us through Vidio's evolving content mix, its rights priorities, what it would like its relationships with content partners to look like, and what its latest plans and ambitions are.

24 August, 2022 09:35 am
Behind the Streams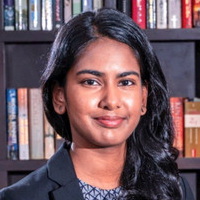 Dhivya T
Head of Content Insights AMPD, a Media Partners Asia company
9.35am-10am (BKK/JKT GMT +7)
Local and global streamers are on the hunt for a steady cadence of hits and long-tail depth to drive customer engagement, acquisition, reach and potentially, travelability. Dhivya T. shares insights from MPA's AMPD Research platform taking in Korean dramas, Japanese anime and the rise of original productions from Southeast Asia, particularly Indonesia and Thailand, and breaks down the content trends powering online video in 2022, highlighting emerging genres, formats and origins of content that could define the future of streaming.

24 August, 2022 10:00 am
Of Paramount Importance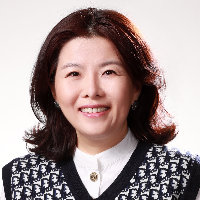 Catherine Park
Senior Vice President, Head of Office & Streaming for Asia, Paramount
10am-10.25am
BKK (GMT +7) / in-person
Paramount+ rolled out in Korea in June this year in partnership with domestic platform TVing, kicking off a new era in Asia for the U.S.-based global streamer. Other markets in Asia will follow. The company is also counting down to the premiere of Korean science-fiction original, "Yonder", a co-production with CJ ENM that is part of a global partnership announced at the end of 2021. And there's a whole lot more coming... Paramount's Senior Vice President, Head of Office & Streaming for Asia, Catherine Park, talks about content priorities, local collaborations, and plans for the rest of the region.

24 August, 2022 10:25 am
Originals Viupoint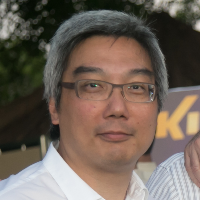 Felix To
Head of Originals, Viu
10.25am-10.50am BKK/JKT (GMT +7)


Viu debuts its latest four Asia originals this month – two from Korea, one from Thailand and Malay drama "AI.5YA". The regional streamer also continues to build out it production alliances with regional greats, such as ABS-CBN Entertainment/Dreamscape out of the Philippines, that put titles such as the Philippines adaptation of Korean thriller "Flower of Evil" on the platform in June this year. Coming up to the first anniversary of his arrival at Viu, head of originals Felix To talks about his plans and priorities.
Live online with live Q&A

24 August, 2022 11:00 am
Muslim Pro upsizes: Sights set on multi-genre SVOD platform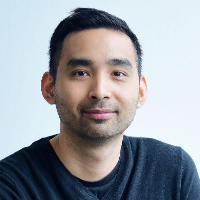 Nik Emir Din
Co-CEO, Bitsmedia (Muslim Pro)
11am-11.20 BKK (GMT +7)
12 years after it went live with a mobile app offering accurate prayer times for Muslims around the world and with 130+ million downloads in 190 markets and counting, Singapore-based Bitsmedia is upsizing its Muslim Pro platform with a global SVOD service offering a wide-ranging library of lifestyle content celebrating Muslim identities and cultures. The new platform, Qalbox, soft launched to Muslim Pro users in the middle of July this year, with plans for a global launch by the end of 2022. The platform carries series, movies, documentaries and animation along with Quranic recitations and supplications (du'a). We talk to Bitsmedia about their video content strategies, programming rights and acquisitions, what they're looking for next and what they're hoping for from their first foray into premium video services.
Live online with live Q&A

24 August, 2022 11:20 am
Of Daughters, Devils & Fairies: iQiyi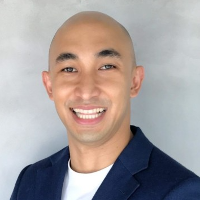 Dinesh Ratnam
Country Manager - Malaysia, Singapore & Brunei
Parnsuk "Poppy" Tongrob
Thailand Content Lead, iQiyi
11.20am-11.45am BKK (GMT +7)
iQiyi set a new bar for streaming content in Thailand with the premiere of Mangmoom Rattakul's "Daughters" at the end of 2020. The 24-episode Thai series about four girls mired in family problems who embark on a path from which there may be no turning back has been followed over the past 18 months by a tangle of twists and turns in the streamer's regional story. Dinesh Ratnam and Poppy Tongrob talk about what has happened since, from the "7 Hari Mencintaiku" franchise, global exclusive "My Ofis" , the Thai version of Chinese reality show "Youth With You", and the latest Wuxia blockbuster, iQiyi original "Love Between Fairy and Devil", to where they're headed next.

24 August, 2022 11:45 am
Nini Yusof, Deputy Chief Executive Officer, Media Prima TV Networks, Malaysia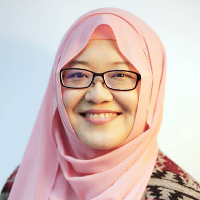 Nini Yusof
Deputy Chief Executive Officer, Media Prima TV Networks, Malaysia
11.45am-12.05pm BKK (GMT +7)
Malaysia's powerful free-TV network, Media Prima, has a lot going for it these days, not least of which is Malaysian superhero Ejen Ali, soaring content/IP sales as streamers jostle for local shows, upsized and monetisable content solutions, co-production ambitions, and the major success of primetime drama "Melur Untuk Firdaus'' gaining over 2.9 billion views on Tik Tok. Nini Yusof, Deputy Chief Executive Officer, Media Prima TV Networks (Malaysia), talks about content priorities, free-to-air leadership, and Tonton and 8TV.

24 August, 2022 12:05 pm
Virginia Lim, Chief Content Officer, Mediacorp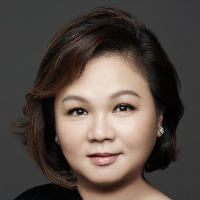 Virginia Lim
Chief Content Officer, Mediacorp (Singapore)
12.05pm-12.30pm (BKK GMT +7)

In-person
National media network and Singapore's largest content creator, Mediacorp has led an expansion of the country's broader creative ecosystem, including a new approach to cross-border partnerships and relationships with domestic indies as well as expanding its story-telling range, skills and formats. A little more than a year after she joined Mediacorp as Chief Content Officer, Virginia Lim talks about the content direction being set, the advantages and challenges of a broad remit that has to satisfy everything from streaming entertainment and digital content services to niche audiences and mass market public service broadcasting.

24 August, 2022 12:30 pm
The Global Phenomenon of BL Series: Thailand's Super Soft Power
Nuttapong Mongkolsawas
Senior Content Production Director, GMMTV Company Ltd
12.30pm-1pm (BKK, GMT +7)
In-person

Nuttapong Mongkolsawas, Senior Content Production Director, GMMTV Company Ltd

24 August, 2022 01:00 pm
Lunch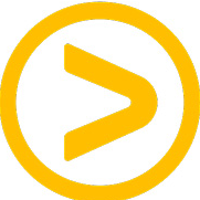 Lunch hosted by Viu
@ Hyatt Regency Ballroom Lobby, Bangkok. Face to face. Real food. All delegates welcome!

24 August, 2022 02:15 pm
Agnes Rozario, Director, Content, Astro (Malaysia)
Agnes Rozario
Director, Content, Astro (Malaysia)
2.15pm-2.40pm BKK (GMT +7)
Live online with live Q&A
Malaysia's dominant subscription video platform, Astro, has a well-documented transformation plan that stretches from becoming the home of a wide range of third-party streaming apps to commissioning the first local adaptions of U.K. premium drama "Liar" and French series "Call My Agent". Content Director Agnes Rozario talks about new approaches, changing consumption habits and Astro's relationships with third-party producers.

24 August, 2022 02:40 pm
Plot points: DTT in Thailand
There's no shortage of free TV in Thailand. In this series of separate conversations, we talk to channels navigating a space that has, mostly, settled down since the early chaos of so many digital terrestrial (DTT) licences in so short a time.

24 August, 2022 02:40 pm
Ongart Singlumpong, MD, JKN Best Life (JKN18)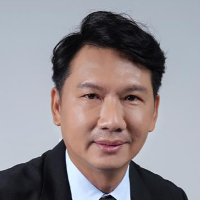 Ongart Singlumpong
Managing Director, JKN Best Life (JKN18)
2.40pm-3pm BKK (GMT +7)
In-person w/Q&A
Digital terrestrial (DTT) free-TV channel, JKN18, became part of the JKN Global Media empire a little over a year ago. Platform MD, Ongart Singlumpong, talks about reshaping a content agenda that is now split 50-50 between news & information and entertainment, expanding reach with a mix of general news, sports, docs, movies and Indian titles, the role of TV shopping on the new schedule, and the experiences in trying to attract and serve a mass audience.

24 August, 2022 02:55 pm
Sirirat Kositanonda, AVP, Head of Rights Management, Mono Streaming (Thailand)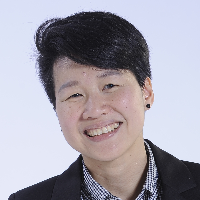 Sirirat Kositanonda
AVP, Head of Rights Management, Mono Streaming
2.55pm-3.10pm BKK (GMT +7)
In-person w/Q&A
When Mono Film changed its name to Mono Streaming, it stepped into its destiny as a producer and distributor of video entertainment – including film and television series across multiple genres – for digital platforms. Sirirat Kositanonda, the company's AVP/Head of Rights Management, talks about the new production vision, co-production ambitions, gathering the cream-of-the-crop directing and screenwriting talent, and the growing might of Thailand's "soft power" around the world.

24 August, 2022 03:15 pm
Thailand: What, why, when & how
Thailand is pushing its TV production boundaries, encouraged by the response to series such as Love Destiny, F4 Boys Over Flowers, Girl from Nowhere and Sing Again, driven by demand from regional and international streaming platforms, and well aware of the upsizing required for growth. This series of separate conversations tracks activities, ambitions & outlook in a diverse market of 70 million people, with a strong film heritage, a deep pride in its cultural & storytelling heritage, and the will to go forth and create for TV audiences at home and abroad.

24 August, 2022 03:15 pm
Apicha Honghirunruang, President, BEC Studio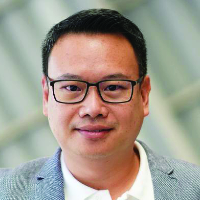 Apicha Honghirunruang
President, BEC Studio (Thailand)
3:15pm-3.35pm BKK (GMT +7) / in-person
BEC Studio, the newly formed production unit of listed Thai media company BEC World, has unveiled an ambitious new production and development initiative with a phase-one budget of THB400 million. BEC Studio President, Apicha Honghirunruang, talks about the first three drama originals out of the new studio, and the grand effort by one of Thailand's major free-TV broadcasters and media platforms to raise the quality of Thai content in pursuit of the ultimate goal: a global footprint.

24 August, 2022 03:35 pm
Ari Arijitsatien, CEO (Co), True CJ Creations Co., Ltd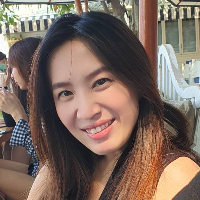 Ari Arijitsatien
Chief Executive Officer (Co), True CJ Creations Co., Ltd
3.35pm-3.55pm (BKK GMT +7)
Thailand-Korea joint venture, True CJ Creations Co., Ltd, was set up to marry the best of Korean IP with the spirit of Thailand. From the start, the Bangkok-based company charted a new path for scripted and non-scripted content in Asia, blending Thai practices and tastes with Korean skills and values. "We have a new model," Co-CEO Ari Arijitsatien said in the run-up to the ContentAsia Summit 2022. "We decode the format and find our own themes." She joins us to talk about the how & why of reimagining, for example, Korean romantic love triangles as Thai family dramas; a studio system in Thailand based on the Studio Dragon model; plans for originals built on the learnings from adapting Korean IP; and co-production ambitions.

24 August, 2022 03:55 pm
"Finding the Rainbow": Viu Thailand's originals journey
Thawatvongse (Oh) Silamanonda
General Manager – Thailand, PCCW Media Ltd/Viu
3.55pm-4.15pm (BKK GMT +7)
In-Person w/Q&A
Viu's Thailand unit continues to pull out all the stops it can to create a slate of premium titles that differentiate the regional streaming platform and build the Viu brand. Viu Thailand's GM, Thawatvongse (Oh) Silamanonda, talks about the journey from "My Bubble Tea" to the latest original, "Finding the Rainbow" starring Nichkhun Horvejkul, about pushing up production values, and about the beginning of an international syndication business that maximises the potential of the IP being created.

24 August, 2022 04:15 pm
Content for Good: Astro Kasih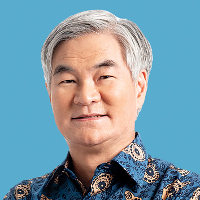 Henry Tan
Group CEO, Astro Malaysia Holdings
4.15pm-4.35pm BKK (GMT +7) / in-person
When a child has to walk two and a half hours to get to school, chances are learning will suffer. No laptops? Another serious disadvantage. In a RM126-million investment over the past 12 years, Malaysia's media giant Astro has, among other initiatives, made it possible for five million students across the country to access previously inaccessible educational facilities. Ten years ago, Astro Kasih added sports, believing that the values of sportsmanship, determination and discipline are a key part of eduction. Today, 68% of Malaysian's junior National Team have come through the Astro Kem Badminton project. Astro's Group CEO, Henry Tan, talks about Astro's commitment to contributing to a better world.

24 August, 2022 04:35 pm
Content for Change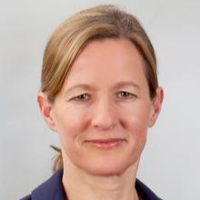 Bettina Thoma-Schade
Producer, "HER – Women in Asia", DW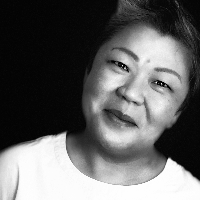 MeeFung Lee
Managing Director, PIK Film Malaysia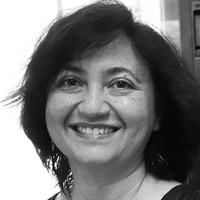 Anupama Mandloi
Impact Producer, "The Coral Woman"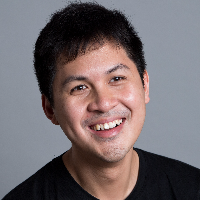 Derek Tan
Co-founder, Viddsee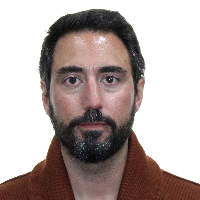 Luca Fiore
Director of Content and Education, Macademia
4.35pm-5.05pm. BKK (GMT +7)
In-person + live dial-in with live Q&A
Of all the content in all the world, some has a more positive impact on our environment, thoughts, behaviour, attitudes and health than others. We talk to some of the people focusing on changing the world for the better one programme at a time.

25 August, 2022 09:00 am
Day 2 of ContentAsia's first in-person + live streaming Summit
It's 9am in Bangkok (GMT +7) and we're live from the ContentAsia Summit at the Hyatt Regency....

25 August, 2022 09:05 am
Wattpad Webtoon: A whole new story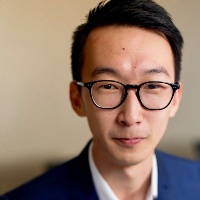 Dexter Ong
Managing Director, International &  Interim Head of Content & Creators
9.05am (BKK GMT +7) / 10.05pm (Toronto GMT -4)
Dial-in with Live Q&A
Wattpad Webtoon Studios continues to be a spigot for storytelling out of Asia, with an exclusive alliance with Screenplay Films in Indonesia for TV adaptations of stories created on the platform and upsized relationships in the Philippines with, among others, GMA. Dexter Ong, Wattpad Webtoon Studios' Managing Director, International & Interim Head of Content & Creators, talks about the latest and next steps in tapping creativity in the region.

25 August, 2022 09:30 am
Jay Roewe, Senior Vice President, Incentives & Production Planning HBO/HBO MAX/Warner Bros Discovery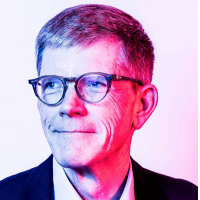 Jay Roewe
Senior Vice President, Incentives & Production Planning HBO/HBO MAX/Warner Bros Discovery
9.30am-10am (BKK, GMT +7)
Live online with audience Q&A
The "House of the Dragon" trailer famously says: "History does not remember blood, it remembers names". We talk to Jay Roewe, who began his career in production and is now SVP for HBO/HBO MAX/Warner Bros Discovery's Incentives & Production Planning, about the things to know and remember in making world class TV, the balance between business & creativity, Asia's advantages & disadvantages in attracting international productions, and, because we couldn't resist, his most memorable moments from the production of "Game of Thrones".

25 August, 2022 10:00 am
Indonesia: Behind the scenes of a great leap forward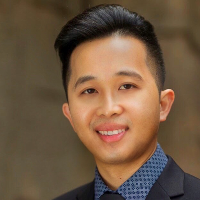 Anthony Buncio
SVP Streaming, Screenplay Films
10am-10.30am (BKK, GMT +7)
In person, with Q&A
Indonesian production house Screenplay Films is at the forefront of the streaming boom, with a dozen titles for 2022 and on track to scale further by 2023 for, among others Vidio, Disney+ Hotstar and Netflix. SVP Streaming, Anthony Buncio, talks about production priorities and realities, surfacing stories that will engage a potential audience of 270+ million people, developing a superhero universe, and the move into international format adaptations.

25 August, 2022 10:30 am
Indie production in Southeast Asia
Michelle Chang
Co-founder, Mocha Chai Laboratories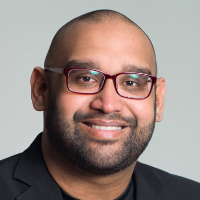 Justin Deimen
President, 108 Media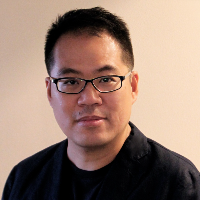 Thean-jeen "TJ" Lee
Managing Director, Weiyu Films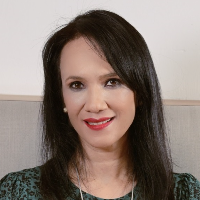 Gayatri Su-Lin Pillai
Executive Producer, Infinitus Entertainment (Malaysia)
10.30am-11am (BKK GMT +7)
In-person + live online w/ Q&A
Life for indie producers everywhere in the world looks like it has never been better, with demand through the roof in a streaming land-grab, higher budgets, and encouragement to push the boundaries of storytelling. We look at whether (or not) this is the case in Asia and at some of the issues local producers in Southeast Asia are facing as they rise up to the occasion.

25 August, 2022 11:00 am
Ground control: Is Asia's production infrastructure up to the task ahead?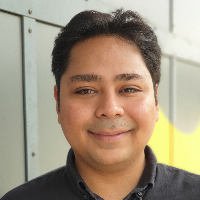 Rashid Karim
CEO, Iskandar Malaysia Studios (IMS)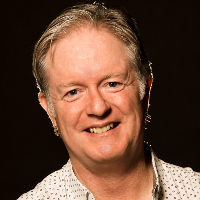 Antony Tulloch
CEO, Docklands Studios Melbourne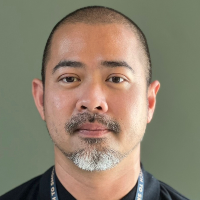 Vara Vilaivan
Acting Director Studio Management, The Studio Park Thailand
11am-11.30am (BKK GMT +7)
In-person + Live Online w/ Q&A
This session looks at the role of incentives, the state of facilities and other must-haves (or haven't yets) and what nexts as Asia builds up its physical production ecosystem.

25 August, 2022 11:30 am
Content and the consumer experience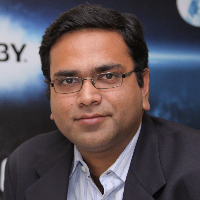 Ashim Mathur
Senior Director Marketing, Japan & Emerging Markets, Dolby Laboratories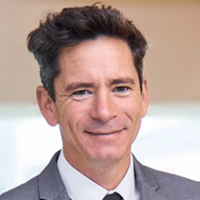 Yann Courqueux
Vice President, Home Products, StarHub (Singapore)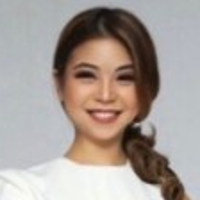 Clarissa Tanoesoedibjo
Managing Director Vision+ / Executive Producer at Vision Pictures
11.30am-12 noon (BKK, GMT +7)
A theatrical experience in your bedroom? High-impact sound and pictures on the bus? Are we there yet? How much longer will it take? And is all the time and energy going into telling and delivering better stories being matched by the consumer experience at the other end.
This session looks at the upgrading and upsizing under way in Asia, the effort going into supporting better storytelling with enhanced tech and devices, and experiences from on the ground in super-serving consumers.
The conversation will be shaped around anecdotes and lessons learned, the dreams of what could be and the real-life challenges of bringing home and into viewers' hands the lofty promise of truly premium entertainment.

25 August, 2022 12:00 pm
Watch my lips: "Sing or Sync"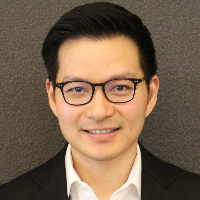 Varavuth Jentanakul
CEO, Zense Entertainment, Thailand
12 noon-12.20pm (BKK GMT +7)
In person w/ in-person&online Q&A
Fresh off the set of his new production, singing game show "Sing or Sync", which premieres on 4 Sept on free-TV broadcast network Channel 3 HD, Zense Entertainment's CEO, Varavuth Jentanakul, talks about co-developing and co-producing the show with Korean partners, shifting focus to urban audiences, and doing a whole lot more content online.

25 August, 2022 12:20 pm
From Defendant of Love To The Moon and Back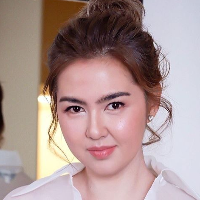 Yossinee Na Nakorn
Executive Producer, Mayker - Y Co., Ltd
12.20pm-12.45pm (BKK GMT +7)
Second-generation filmmakers and executive producer of blockbuster Thai drama series, including "The Frenemy", "My Secret Bride" and new drama "Matalada" ("To the Moon and Back"), Yossinee Na Nakorn talks about following in her mother's footsteps, crafting her own style & bringing to life stories that are flying the flag for Thai content around the world.

25 August, 2022 12:45 pm

25 August, 2022 02:00 pm
ContentAsia's Formats Outlook
For the 5th consecutive year, ContentAsia tracks Formats in Asia, looking at regional and individual markets, exploring the current state of the formats business in Asia, analysing trends & influences, and charting who is doing what and where. As part of this year's Formats stream at the ContentAsia Summit, we will be talking to production teams behind drama & reality formats in different markets in Asia about their adaptations, wins and pain points.

25 August, 2022 02:10 pm
Who're you calling: "Liar"
Sabrina Duguet
EVP, Asia Pacific, All3media International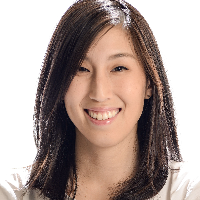 Min Lim
Head of Production, Double Vision (Malaysia)
2.10pm (BKK GMT +7)
Live dial-in w/Q&A
The first version of British scripted series, "Liar", is on its way to Malaysia in a deal between local entertainment platform Astro, Malaysian indie producer Double Vision, and format rights holder All3Media International. Double Vision's Head of Production, Min Lim, and All3Media International's Asia Pacific EVP, Sabrina Duguet, talk about adapting a Two Brothers Pictures' psychological thriller about a man and a woman whose initial attraction leads to far-reaching consequences when lies, deception and manipulation blur the truth.

25 August, 2022 02:40 pm
Divine Drama: India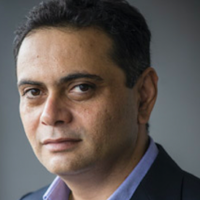 Rishi Negi
CEO, Endemol Shine India
2.40pm-3pm (BKK GMT +7)
Dial in w/ live Q&A
India has take to scripted formats like no other market in Asia. Endemol Shine India CEO, Rishi Negi, talks about telling new kinds of stories, fast tracking time to market & what he's seeing as streaming giants continue to go head to head.

25 August, 2022 03:00 pm
Doctor in the house: "Doctor Foster"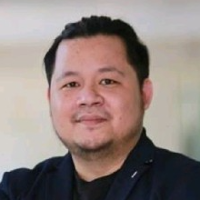 Thiti "Teddy" Sutthikulphanich
Executive Producer, "Game Rak Torrayod" ( "The Betrayal"/"Dr Foster"), Juvenile Co Ltd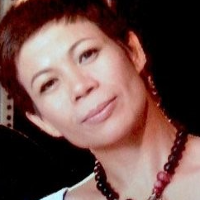 Concepcion (Connie) Macatuno
Director, "The Broken Marriage Vow" (Philippines adaptation of "Doctor Foster")
3pm-3.35pm (BKK GMT +7)
In-person w/Q&A
Korea's blockbuster remake of BBC Studios scripted drama, "Doctor Foster", has been followed by versions in India ("Out of Love") and the Philippines ("The Broken Marriage Vow"), and, most recently, in Indonesia for Disney+ and in Thailand ("Game Rak Torrayod" / "The Betrayal") for broadcast network BEC World/Channel 3's prime-time 2023 schedule.
We speak to Philippines' director Concepcion Macatuno and to Thai executive producer Thiti "Teddy" Sutthikulphanich about their challenges and choices in adapting the premium British series for their markets.

25 August, 2022 03:45 pm
Walk the talk: "Project Runway"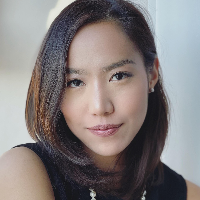 Badmaa Batbold
COO, Star TV Mongolia / Executive Producer, "Project Runway Mongolia"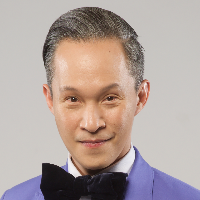 Tawn Chatchavalvong
Mentor, "Project Runway Thailand"
Anne Jakrajutatip
CEO, JKN Global Media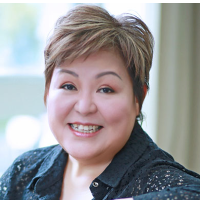 Indra Suharjono
Executive Producer, "Project Runway Thailand" / Co-founder, i.e. Entertainment
3.45pm-4.15pm (GMT +7)
In-person w/Live & Online Q&A

25 August, 2022 04:15 pm
LGBTQ+ Content in Asia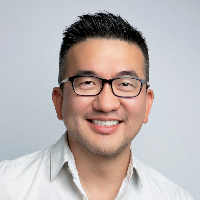 Jay Lin
CEO, Portico Media (Taiwan) / Founder, GagaOOlala
4.15pm-4.35pm (BKK GMT +7)
Live dial-in w/ Q&A

LGBTQ+ storylines continue to evolve in Asia, gaining ground on platforms and channels outside of traditional Boys Love (BL) markets in Thailand and the Philippines, tracking legislative shifts in Taiwan with a broader and more diverse range of plots and characters, and coming up against old prejudices and new barriers in some markets. This conversation covers the gains that have been made, goes behind the scenes of a few of the latest originals, and looks at the challenges and opportunities in the mission to expand what goes on screen to reflect more accurately communities on the ground.
Speakers
Agnes Rozario
Director, Content, Astro (Malaysia)
A pioneer at Astro, Agnes Rozario heads the Group's content team, covering all language and genres across TV, film and digital. She was instrumental in bringing early access to local and global blockbuster movies from cinema to home and spearheads the first-run film initiative enabling local producers to provide a cinematic experience to viewers at home via Astro First.

Rozario continues to drive the connected customer experience via key content campaigns, sports and VOD services with over 90,000 titles available, over 11.2b minutes streamed on set-top box and 3.5b minutes streamed on AstroGo in FY22 in addition to the Astro-Disney+ Hotstar launch in Malaysia.

She also spearheads strategic partnerships with regional & int'l players, which contributes to Astro's diverse content line-up and streaming reach from Hollywood, Hong Kong, India, Indonesia and Korea to global sports franchises.

A strong advocate of local original content, she continues to champion Astro Signatures, Astro Originals and development of new IP and talent resulting in home-grown content continuing to drive viewer engagement. Astro Shaw is behind the highest grossing local movies of all time and Astro's digital platforms have maintained their top positions as local digital brands.
Anne Jakrajutatip
CEO, JKN Global Media
Anne Jakrajutatip is the CEO of publicly listed JKN Global Media, which followed its involvement in the content distribution and management business with the acquisition of a digital terrestrial channel, now called JKN18, in 2021. For decades, Jakrajutatip has blazed new trails for content in Thailand, including introducing Korean, Chinese, Indian, Filipino and Japanese programming to local audiences. Most recently, she acquired rights to adapt Fremantle format, "Project Runway", for Thailand, going on to host the first series of "Project Runway Thailand" (2022).
Antony Tulloch
CEO, Docklands Studios Melbourne
Antony Tulloch started as a lighting technician in Melbourne in 1985. Over the years he has worked in various aspects of filmmaking, with credits on major projects including The Pacific, Life of Pi, and The Great Gatsby. Tulloch was appointed as CEO of Docklands Studios Melbourne (DSM) in February 2022. Before that he was GM, Studio Operations at Iskandar Malaysia Studios (IMS), the largest purpose-built filming facility in Southeast Asia.
Anthony Buncio
SVP Streaming, Screenplay Films
Anthony Buncio has 20 years of experience working in the U.S. and Asia as a creative executive, producer/showrunner and editor. He currently spearheads creative development & content strategy for one of Indonesia's major film and TV studios, Screenplay Films, as SVP of Streaming. His latest series, "Mendua" (an adaptation of BBC's "Doctor Foster") and "Tira" are currently in production for Disney+ Hotstar. Previously, he was the regional Executive Producer for streaming platform iflix. He made his first foray in the region launching global formats with Fox Networks Group, Sony Pictures and CBS Studios International ("Asia's Next Top Model", "China's Next Top Model"). He started his career in the U.S. as a line producer on feature films & lead editor, supervising producer on several hit shows."
Anupama Mandloi
Impact Producer, "The Coral Woman"
Anupama Mandloi is a veteran television professional and storyteller with an overall perspective on content creation and business for almost three decades now. She has worked as a senior executive at some of the leading broadcast companies like Sony, SAB and STAR in India. She was the MD of Fremantle, India, a production company, before she opted to go solo, and is currently working as an independent consultant for content companies looking to enter the media space in India as well as helping in the running of writer rooms for specific web projects. Mandloi made her debut as a producer under her banner, A Boy and A Dog Productions, with her independently produced award winning documentary "Aunty Sudha Aunty Radha". She is the co-founder of the Coral Woman Impact Project which highlights the need for marine conservation and coral rehabilitation. www.abaad.in
Ari Arijitsatien
CEO (Co), True CJ Creations Co., Ltd.
One of founders of True CJ Creations, the five-year-old Bangkok-based Thai/Korean joint venture, Ari Arijitsatien has led a team that set out to change the look, feel and fabric of premium video content coming out of Thailand. She works closely with senior management levels across the CP Group, with which she has been involved in various functions since 2001.
Apicha Honghirunruang
President, BEC Studio
Apicha Honghirunruang joined Thai broadcaster BEC World as president of a newly created production unit, BEC Studio, in the middle of this year, reporting directly to Ratana Maleenont, BEC World's acting group chief executive. The new division is part of expanded multi-platform content and entertainment ambitions, with a broader domestic, regional and international footprint. Prior to BEC, Honghirunruang was CEO of Thai-Korean joint venture, True CJ Creations, for five years. Previous roles include MD of Warner Music Group Bangkok, MD of BlogMusik SAS (Deezer) in Thailand, and MD of RS Public Company Limited. From 2003-2011, he worked for GMM Grammy Public Company Limited Bangkok, Thailand.
Ashim Mathur
Senior Director Marketing, Japan & Emerging Markets, Dolby Laboratories
As Senior Director, Japan and Emerging Markets, Ashim Mathur leads the marketing function for Dolby Laboratories while implementing overall go-to-market plans for the brand to connect with consumers across the region. He works as an integral part of local leadership team to develop the working strategy for Dolby products & technologies. Based out of Singapore, his core responsibilities include driving the product & field marketing operations across regions.
Entertainment has been core to his career in the past 22 years. Prior to joining Dolby, he worked with Microsoft, India for over five years as Director Marketing - Entertainment and Devices Division. He also worked with LG Electronics India for nearly seven years as Manager- Corporate Marketing.
Badmaa Batbold
Executive Producer, "Project Runway Mongolia", Star TV Mongolia
Badamkhand Batbold currently serves as the Chief Operating Officer of Star TV, the broadcast network of the United Broadcasting Corporation and is the Executive Producer of Project Runway Mongolia. She also serves as the Vice President of Altai Holding and is one of the Board of Directors of the Mongolian Television Association. Upon completing her Bachelor's Degree in Journalism and Sociology at Boston University and Master's Degree in Media Management at The New School in New York, Badmaa went on to gain work experience in various media roles at CR Fashion Book, Barneys New York, and VICE Media."
Bettina Thoma-Schade
Executive Producer, "HER – Women in Asia", DW
Bettina Thoma-Schade started her media career as a reporter for the public German broadcaster ZDF and international broadcaster DW. In addition to numerous reports and co-productions on gender justice and environmental projects in Global South countries, she also focuses on global economic issues. She works as a team leader in the DW Department Economy, Science and Environment and heads projects such as "HER - Women in Asia".
Catherine Park
Senior Vice President, Head of Office & Streaming for Asia, Paramount
Catherine Park oversees the management and operations of Paramount's business in Asia (Greater China, Korea, Japan and Southeast Asia), including digital media, programme sales, consumer products, recreation and ancillary IP licensing and co- production. She also spearheads the company's streaming business in the region, focusing on accelerating the roll-out of streaming products such as Paramount+ and Pluto TV, and driving the development of original content.
Prior to Paramount, Park was with Korea's Coupang Corp., where she was Head of Content for its streaming service, Coupang Play. Park has a proven track record of leading businesses and driving growth for large media organizations, and successfully launching products with solid go-to-market strategies. Her extensive experience in the entertainment and media industry includes senior roles at Discovery, Sony, Miramax, Warner Music, and CJ Entertainment.
Park is a huge cinephile and tries to watch at least one movie a day. She also enjoys oil painting in her spare time.
Clarissa Tanoesoedibjo
Managing Director Vision+ / Executive Producer at Vision Pictures
Clarissa Tanoesoedibjo currently serves as Director of PT MNC OTT Network – commercially known as Vision+. She is also an executive producer on streaming series, and is involved in the development of Vision Pictures. Born in Jakarta, she graduated from Crowell School of Business – Biola University, La Mirada, in the U.S. and completed her master's studies at the University of New South Wales, Australia.
Connie MACATUNO
Director, "The Broken Marriage Vow" ("Doctor Foster" Philippines)
Concepcion "Connie" Macatuno has worked across a wide range of TV formats and genres – including drama, talk, music, kids and reality – over the past three decades, starting in 1991 with ABS-CBN Broadcasting Corporation. Her directing, producing and writing credits include feature films "Malaya" (2020) and "Glorius" (2018), and TV series "Paraiso", "Junior MasterChef Pinoy Edition" and "The Substitute Bride".
Dinesh Ratnam
Country Manager - Malaysia, Singapore & Brunei
Dinesh Ratnam is iQiyi's Country Manager for Malaysia, Singapore and Brunei, where he oversees growth and overall development of the local operations.

Ratnam was previously at iflix, where he held multiple roles including Head of Growth as well as Country Manager for Malaysia.

Before iflix, he was a Director in the CEO's Office of Catcha Group, overseeing the Group's tech and media investments in Southeast Asia.

Prior to his foray into the tech and media industry, Dinesh had a stint as an investment banker with JPMorgan Chase in London and San Francisco, covering the technology, media and telecommunications sector.
Derek Tan
Co-founder, Viddsee
Derek Tan is the CCO and co-founder of Viddsee, a video storytelling platform that leverages data and empowers the storyteller community. Viddsee was founded through his passion for filmmaking and expertise in engineering - where he sees potential in Asian storytelling. Heading the commercial team, he believes that sustaining the ecosystem for storytellers is key to growing the company and the region's storytelling potential. This led to the development of other verticals in Viddsee, including Viddsee Studios, Viddsee Labs and Viddsee Talent Hub.

Being a filmmaker himself, he believes that many Asian filmmakers are underrepresented - where this led to the launch of Viddsee Juree Awards, to give appreciation and recognition to filmmakers and aspiring creatives.

During his leadership, he has watched the company grow from Singapore-based, into other markets like Indonesia, Malaysia and the Philippines.

Before starting his own company, Tan led the business development team at Cooliris, a Silicon Valley-based mobile startup (acquired by Yahoo). He managed strategic partnerships to revolutionise user engagement through new media and applications. He had experience with StarHub as a product executive where he helped develop and launch StarHub's internet TV services and drive monetisation opportunities.
Dexter Ong
Wattpad Webtoon's Managing Director, International / Interim Head of Content & Creators
Dexter Ong joined the storytelling platform in April 2018 as Head of Asia, based in Hong Kong. Before that, he was Director of Corporate Development for 21st Century Fox Asia, where he developed corporate strategies for production and digital video products. Prior to 21st Century Fox, Ong was with CA Media, the Asia arm of The Chernin Group, where he led content development for NET TV.
Dhivya T
Head of Content Insights AMPD, a Media Partners Asia company
Dhivya T. is a specialist in streaming video services across Asia Pacific at Media Partners Asia (MPA), focusing on Australia, Japan, Korea and key markets in Southeast Asia. Her work involves tracking and evaluating content creation, consumption, investment and distribution as well as subscriber and advertising growth. At AMPD, MPA's digital measurement platform, she helps companies understand the use cases of premium local and international content with her insights and research focused on subscriber acquisition, retention, reach, travelability and ROI. A graduate from the National University of Singapore, she holds a a B.Soc.Sci. (Hons) in Economics.

 MPA, established in 2001, is a leading independent provider of advisory, consulting and research services, focusing on media and telecoms in Asia Pacific and the Middle East. MPA also operates AMPD, launched in 2019. AMPD measures digital activity in 13 global markets using proprietary software, focused on video, content, advertising and connectivity sectors with detailed consumer and content insights. MPA has been involved in due diligence for M&A activity in APAC with numerous transactions while also operating as an IC (Independent Consultant) in the IPOs of media and telecoms companies. MPA hosts and operates APOS, the leading annual summit for Asia's TMT industry with global impact.
Felix To
Head of Originals, Viu
Felix To joined regional streamer Viu as head of Viu originals in September 2021, taking over a portfolio that includes the Indonesian adaptation of Warner Bros ""Pretty Little Liars"", Philippines' original ""Still""; and a slate of Thai original drama series including hip-hop drama ""Wannabe""; sports romance ""My Coach"", and action drama ""Agent Ghost"", about a detective who joins an occult division to catch a cult leader.

To was previously deputy general manager of drama production and programming at Hong Kong broadcaster, Television Broadcasts Ltd (TVB).

To was linked with a long string of TVB's programming successes, including 30-episode police drama ""The Defected"" (2019), starring Wai-Ho Yung and Kara Wai, and horror series, ""Barrack O'Karma 2"", as well as the Hong Kong broadcaster's closer alliance with mainland platform such as Youku.
Gayatri (Gaya) Su-lin Pillai
Gayatri (Gaya) Su-lin Pillai
Gayatri (Gaya) Su-lin Pillai started her production career on Astro Shaw's first feature film, "Nafas Cinta", going on to a role as line producer for "KL Menjerit" and "Idola". In 2002, she was promoted to executive producer and senior manager, producing across genres and languages. Credits include "Laila Isabella", "Trauma", "Histeria", "Zombi Kampung Pisang", "Claypot Curry Killers" and "Seru". She left Astro Shaw in 2014 after the shoot of "Polis Evo" and "7 Dimensi Alif", joining Infinitus Ent (M) Sdn. Bhd. as producer and executive producer for "J Revolusi", "Hantu Kak Limah", which was Malaysia's first film to break the RM30m ceiling. She went on to produce "Ombak Rindu The Series" for iflix and "Saya Jual Ye, Bang?" for Astro First Exclusive. Her first mainstream drama series, "Hawa", has been followed by "Histeria The Series" (based on the horror film she produced) and "Seribu Nina" for Viu, as well as the sequel to "J Revolusi", "J Retribusi," released on Disney Plus in 2021 as the streamer's first local release in Malaysia. Infinitus' first horror film, "Talbis Iblis" is slated for Q3 2022 and she has just completed principal photography for "Don Dukun", a multi-racial comedy on Malaysia's favourite topic – shamans.
Henry Tan
Group CEO, Astro Malaysia Holdings
Henry Tan joined the Group on 2 May 2008 as Chief Operating Officer and was appointed Chief Executive Officer on 1 February 2019. He was redesignated as Group Chief Executive Officer on 1 April 2020 and directs the company's vision to be Malaysia's undisputed entertainment destination. ‍In driving Astro's transformation, Tan focuses on three fundamental areas: creating the best local original content, utilising technology and data, and leveraging the Group's customer base and reach. This enables Team Astro to execute its aggregation of the best global streaming services including Disney+ Hotstar, Netflix, HBO GO, iQiyi and TVBAnywhere+ with the world's biggest sports offering and winning local content all delivered via the new Astro experience to provide unparalleled value for Malaysians. Tan's commitment to providing customers the best of home entertainment also supports the growing of adjacencies in broadband, commerce and digital. ‍A long-term advocate of local content, Henry continues to drive creative innovation, targeting urban millennials with Astro Originals including Projek: Anchor SPM, the Kampong Pisang franchise, Dukun Diva and i-Tanggang, and popular signatures such as The Masked Singer Malaysia and Gegar Vaganza. Under his leadership, movies produced by Astro such as The Garden of Evening Mists, Ola Bola, The Journey, Hantu Kak Limah, Paskal, Police Evo and Vedigundu Pasangge have captured over 50% share of local movies gross box office and won numerous international and local awards. ‍Committed to championing education and using Astro's multi platforms as a Voice for Good, Henry has driven our Group's ESG strategy resulting in Astro's reach to 5 million students nationwide annually via its learning content to help students excel. ‍Tan was previously the Chief Executive Officer of Mindshare Malaysia and GroupM, Malaysia and Singapore. Prior to that, he held the position of Media Director, Ogilvy & Mather and General Manager, HVD Entertainment. He holds degrees in Business (Marketing) and Arts (Communications) from Chisholm Institute of Technology Australia (now known as Monash University).
Indra Suharjono
Executive Producer, "Project Runway Thailand" / Co-founder, i.e. Entertainment
Indra Suharjono is the co-founder of i.e. entertainment pte. ltd. and Senior Media Adviser to Thailand's JKN Global Media PLC since 2019, with a remit to drive and distribute Thai dramas from BEC World globally and strike partnerships for JKN Originals. She is the executive producer of ""Project Runway Thailand"". Prior to JKN, she led Taiwan's Next Animation Studio as CEO for three years. In her 32 years in Asia's media & entertainment industry, she spent a decade with Viacom International Media Networks Asia, including a role as EVP and MD, Asia. Suharjono also spent 12 years at TimeWarner in Asia, holding senior positions with Warner Bros. Pictures Int'l., Warner Bros. Consumer Products, and Turner Entertainment Networks Asia. She also sits on the board of Cathay Organisation Holdings.
Jay Lin
CEO, Portico Media (Taiwan) / Founder, GagaOOlala
Jay Lin is the founder of Portico Media, a Taiwanese media hub involved in content development, production, distribution and marketing. Over the years, Lin has aggregated and introduced over 20 foreign TV channels into the Taiwan, working with some of the world's largest media companies such as NBCU Comcast, Viacom or A&E. In 2017, he launched GagaOOLala, Asia's first and largest LGBTQ+ streaming service, currently hosting over 1,500 titles and with a rapidly growing membership base of 1.5 million members around the world. Portico has produced thousands of online viral videos via one of Taiwan's most popular digital content channels, HahaTai, as well as overseen the production of over 50+ GagaOOLala Original titles.
Jay Roewe
Senior Vice President, Incentives & Production Planning HBO/HBO MAX/Warner Bros Discovery
Jay Roewe is Senior Vice President, Incentives & Production Planning at HBO/HBO MAX based in Culver City, CA. He helps manage the physical production planning of HBO and HBO MAX films, limited series, and scripted series filmed all over the world. He also manages the film & tv incentives both domestically and internationally for all productions produced by HBO and HBO MAX.

Roewe joined HBO in 1994, originally serving as Vice President of Production for HBO Pictures. In 2000, he began overseeing the miniseries division as well until 2010 when he was promoted to Head of Physical Production at HBO for all Television scripted original productions. Roewe has been involved with programs ranging from Real Time with Bill Maher to Game of Thrones.

A 40-plus year veteran of film and television production, with experience ranging from news, documentaries, music videos, concerts, & commercials to television movies, mini-series, and theatrical releases, Roewe is a member of the DGA (Director's Guild of America), the PGA (Producer's Guild America), the ATAS (Academy of Television Arts and Sciences) and BAFTA (British Academy of Film and Television).

As a graduate of Boston University where he studied Television Production & Business, Jay now sits on the Board of Advisors for the University as well as the Board of Advisors for the College of Communication. Jay also serves as Board Member & Treasurer for HCPR (Hollywood Cinema Production Resources) in Los Angeles, CA, and as Board Member for Cinemagic in Northern Ireland.

In 2019, Roewe was given a Doctor of Letters Honorary Degree from Ulster University for his services to the Screen Industry in Northern Ireland for his work on Game of Thrones.
Justin Deimen
President, 108 Media
Grasping the entire media equation, Justin Deimen (exec) produces and has led productions & financing across all genres & formats in every major international territory as a creative entrepreneur and c-level exec/advisor/board member and is often the focal point of complex/matrix teams. Through his background rising up the media industry and his commercial insights in the media and entertainment industry, he's often the nexus between the corporate and independent creative worlds, building meaningful partnerships across the entire ecosystem through film, TV, branded content, media-tech, (e)sports, licensing, distribution, IP investment, fundraising and M&A.

Deimen currently oversees the corporate and creative lines of global studio 108 Media as president. He is also the Managing Partner of Aurora Media Holdings, one of Southeast Asia's pioneering private media-tech and content investment outfits, where he produced films toplined by Geoffrey Rush, Joe Manganiello, Charo Santos, Sofia Vergara, Irrfan Khan, Reza Rahadian, and Nicholas Cage.

He is also the Co-Founder/Executive Director of the Southeast Asian Audio-Visual Association (SAAVA), a creative producing network seeking to unify producers, creative entrepreneurs, and media investors around ASEAN, and is also a member of the EAVE network of EU producers.

Deimen also co-founded, consults on, and operates multiple media events across Asia. Among other roles, he has worked in creative development positions across film and factual at Fox Searchlight, VH1, and Hyde Park Entertainment, following journalism roles at The Village Voice and TimeOut London.
Luca Fiore
Director of Content and Education, Macademia
Luca Fiore, Macademia's Director of Content and Education, has been with Macademia for seven years and oversees programming, acquisitions, co-pros and commissions for the Da Vinci and Azoomee products, in total, reaching an audience of 60 million kids and families in 22 languages.

Prior to his career in the media industry, he worked as an educator and has always had a passion for inspiring learning. He holds an MA degree in education from Fordham University and a BA from Georgetown University.
MeeFung Lee
Managing Director, PIK Film Malaysia
Lee MeeFung's media career spans over three decades across Asia. She worked with leading broadcasters and pay-TV operators, where she played strategic roles in content and promotions. Thereafter, she entered into producing and distributing independent feature films and TV content that garnered multiple awards and achieved commercial success. Today, Lee is the owner of PIK Film, a content distribution, production and marketing agency representing media companies such as DW, JIB, ORF-enterprises and Studio Hamburg in the Asia Pacific region.
Michelle Chang
Co-founder, Mocha Chai Laboratories
Michelle Chang is Co-founder of Southeast Asia's Dolby Vision and Dolby Atmos certified facility, Mocha Chai Laboratories, which is, among other projects in the works, producing Mandarin-language series, ""Venus on Mars"", with CJ ENM Hong Kong. Over her 20-year career, Chang has built a far-reaching network of regional content providers, studio executives, actors, writers, directors and journalists to create content and marketing campaigns. She has greenlit and created original programming – Drama, Reality, Sports events and Children programmes - for Over-The-Top (OTT) and Free-To-Air (FTA) platforms. Some of her high-profile and award-winning shows include ""Masterchef Singapore"", ""The Noose"", ""Lion Mums"", ""Code of Law"", and ""Singapore Idol"". Chang was previously leading programming and content development at MeWatch, Channel 5, okto and English radio at Mediacorp Singapore.
Min Lim
Head of Production, Double Vision (Malaysia)
Min Lim is Head of Production at award-winning production house Double Vision. Growing up on television sets, Min has been working on visual arts projects since she began as a production assistant at 16. She has writing, directing and live venue producing experience under her belt but showrunning is her passion. Some of her credits include being Executive Producer of the highly acclaimed Asian adaptation of "The Bridge", as well as award- winning sitcoms and dramas such as "Cakap Melayulah" and "Beautiful World".
Monika Rudijono
Managing Director, Vidio
Monika Rudijono is the Managing Director at Vidio, the largest Indonesia-based over-the-top (OTT) streaming platform, which has been achieved by uniquely capitalising on local content and sports broadcasting paired with free-to-air service. Born in Jakarta and graduating from UC Berkeley's Haas School of Business in 1997, she started her career at MACS 909 before joining Leo Burnett. She was a key founder of ISOBAR Indonesia in 2011 and went on to work at Grey, where she served in various senior positions, including President Director. Her proven excellence led to her being selected to lead a new stage of development and growth for Uber Indonesia as Country President in 2018, followed by a role as Chief of Marketing at Lazada for three years. She joined Vidio as Managing Director in October 2021.
Nik Emir Din
Co-CEO, Bitsmedia (Muslim Pro)
Nik Emir Din is Co-CEO at Bitsmedia, a company that developed and published a leading Muslim lifestyle app – Muslim Pro – with more than 130 million downloads worldwide.

In addition to his strong belief in sustainable businesses and investments that have a meaningful impact on economies without compromising on returns, he is an advocate for digital technologies and their role in empowering communities and transforming lives.

Prior to his role at Bitsmedia, he was involved in investment banking and financial services, including a stint at Khazanah Nasional Berhad's Investments division, where he was part of a team that managed the Sovereign Wealth Fund's US$25 billion Realizable Asset Value (RAV) portfolio.

Subsequently, he joined RHB Banking Group's Singapore office, working in the Corporate Finance and Debt Capital Markets before taking on a role as Senior Manager in RHB's regional Mergers & Acquisitions (M&A) team in Kuala Lumpur, where he led cross-border and local M&A transactions across Southeast Asia.

Nik holds a Bachelor of Commerce degree from the University of Western Australia and a Master of Finance from the University of New South Wales.
Nini Yusof
Deputy Chief Executive Officer, Media Prima TV Networks, Malaysia
Nini Yusof has worked for Malaysia's Media Prima Berhad in various capacities for almost 10 years, including roles as Chief Content Officer at Media Prima Omnia and Primeworks Studios, and Director, Sales & Strategy for Television Networks, where she launched the CJ ENM and Media Prima Berhad joint venture commercially known as CJ Wow Shop. Prior to Media Prima, she worked for NBCUniversal Media, and Fox Networks Group/Star TV.
Nuttapong "X" Mongkolsawas
Nuttapong "X" Mongkolsawas
Senior Content Production Director, GMMTV Co, Ltd
Nuttapong Mongkolsawas (aka X) started his career at GMMTV as a TV programme creative and has been directing TV series since 2014. He is one of the key people behind GMMTV's best-known shows, including Vice Versa GMM25 Channel and GMMTV's YouTube channel. He has directed series such as I'm Tee, Me Too, Theory of Love and Wolf, and produced series such as F4 Thailand: Boys Over Flowers, Star and Sky: Sky in Your Heart and The War of Flowers, among many others.
Ong-art Singlumpong
Managing Director, JKN Best Life (JKN18)
Ong-art Singlumpong has 30 years of experience working in the entertainment business, and is currently in charge of JKN Best Life, a subsidiary of JKN Global Group, PLC. JKN Best Life has two core businesses: Channel and Commerce. As Channel, JKN18, the digital terrestrial television, offers a variety of content such as News, Documentaries, Indian series, Hollywood movies, and Super shows such as Muay Thai boxing and "Project Runway Thailand". He was previously Senior Executive Vice President of Channel 8 (DTT), RS PLC., and a director of Thai films, dramas and Series. His career successes include best television station and best executive producer awards. Dr Singlumpong holds a doctorate in Mass Communication from Thammasat University.
Parnsuk "Poppy" Tongrob
Thailand Content Lead, iQiyi
Parnsuk ""Poppy"" Tongrob is the Director of Content for Thailand at iQiyi, covering the full range of content activities from acquisition to production.

Over the past year, he has partnered with leading content providers in Thailand to bring cult classics like ""Wanthong"" from one31 and ""Daughters"" from PPTV to iQiyi's streaming users in Thailand and across the globe.

Tongrob has more than 10 years of content experience in Thailand's TV and OTT industries at leading companies: GMM Grammy/one31, BEC World/Channel 3.

Before iQiyi, he was the Head of Original Content Business at video streaming platform, Line/Line TV, where he cemented strategic partnerships with content partners. During his tenure, he led Line TV's rise to Thailand's top video platform in Thailand.
Rashid Karim
CEO, Iskandar Malaysia Studios (IMS)
Rashid Karim joined Iskandar Malaysia Studios as Chief Executive Officer in March 2019.

Prior to that he was Chief Commercial Officer at Granatum Ventures, the investment holding company for Khazanah's Creative & Media assets, including IMS and Rhizophora Group, which was involved in content development, investment and distribution.

Previous roles include Vice President, Investments at Khazanah Nasional Berhad in the Creative & Media team.

He also served on the Board of Directors of National Film Development of Malaysia (FINAS) from 2018 to 2020, and is currently on the Industry Development, International Marketing & Animation Content Board Sub-Committee.

He completed his Institute of Chartered Accountants England & Wales (ICAEW) training at Deloitte London in 2011 and has a Law (LLB Hons) degree from the London School of Economics.
Rishi Negi
CEO, Endemol Shine India
Rishi Negi has a near three-decade, multi-sectoral experience, during which he has earned a reputation for excellence in operational efficiency, organisational skills, production expertise and a strong head for the challenging business of entertainment.

As Chief Executive Officer of Endemol Shine India, Negi's vision is to take the enterprise's robust content pipeline to even greater heights and transform the company into a global success story with his versatility, strong understanding of the demands of the audience and adeptness at picking up the pulse of the entertainment industry.

During the last 15 years of being associated with the media and entertainment sector in various operational and management roles, Negi has worked with industry leaders like Banijay Asia (COO), Emerald Media India Advisors (Executive Director and Head of India Operations), Chernin Asia Media (EVP Operations) and Fame India Ltd. (COO)

At Banijay Asia, Negi produced some key titles like "The Kapil Sharma Show", "The Voice", "Nach Baliye" S9, "Hostages" S1 & S2 and "into the wild with Bear Grylls", to name a few.

Negi holds a Hotel Management degree from the Indian Institute of Hotel Management and a General Management Certification from the Indian Institute of Management, Bangalore. Negi lives in Mumbai and loves to unwind by spending time with his family.
Sabrina Duguet
EVP, Asia Pacific, All3media International
Sabrina Duguet was appointed EVP for Asia Pacific in 2015, relocating the following year to Singapore to head up the regional operation. Prior to that, she worked in the U.K. for nearly 11 years, including stints at Indigo Film and Television. She joined all3Media in 2010, becoming SVP for international format sales and leading the sales team as well as covering formats sales for France, Germany, Netherlands, Asia and Russia. Duguet studied television and film production in Paris. Before moving to the U.K., she worked in production for entertainment programmes, feature documentaries and films in France.
Sirirat Kositanonda
AVP, Head of Rights Management, Mono Streaming
Sirirat Kositanonda Sirirat Kositanonda - Assistant Vice President, Rights Management at Mono Streaming Co.,Ltd (Formerly known as Mono Film co.,Ltd), a distributor of premium Thai content for various platforms starting from theatrical to digital streaming.

Her years of experiences at MONO have been marked by growth and transformation. From an early stage of web-ecommerce, mobile marketing and VAS she has continued to drive expansion and with multiple partners, developed and successfully implemented business models, identified new revenue streams to achieve business objectives.

Today, she manages the company's content distribution strategy across multiple platforms, laid down a window strategy and put together how to best monetize assets on hand. Working closely with the production team, opening the line of communication between international strategic partners, producers, and directors to initiate projects from direct licensing to co-production.

Her passion is bringing Thai content to an international audience in a format, platform that they prefer. She believes that movies / series can heal people, give inspiration and new perspectives, strengthen relationships with people around them. She holds a Bachelor degree of Business Administration, Major in Marketing and Master of Science in Counseling Psychology from Assumption University.
Tawn Chatchavalvong
Designer, Mentor – "Project Runway Thailand"
Thai designer Tawn Chatchavalvong majored in political science and spent a decade in public relations before switching to fashion design, going on to compete in the inaugural Vogue "Who's on Next" (the first adaptation in Asia of the CFDA Vogue Fashion Fund competition in 2014), and, last year, becoming the designer mentor on Thailand's first adaptation of global format, "Project Runway". "TAWN C." designs are featured regularly in prominent fashion publications, on celebrities and style influencers on social media and red-carpet events. In 2016, Tawn received the Pyramid of Excellence Award from the fashion institute Academia Italiana, which recognizes important designers or companies who have significantly influenced the field of art, fashion, architecture, and photography. Tawn is the first Thai designer to receive the award after fashion luminaries like Vivienne Westwood, Carla Fendi, and Roberto Capucci. Tawn C. is currently based in Bangkok and Paris.
Thawatvongse (Oh) Silamanonda
Thawatvongse (Oh) Silamanonda
Country Manager, Viu Thailand
Thawatvongse (Oh) Silamanonda launched Viu in Thailand in 2017 as the hub of Asian content and the number one platform for Korean content, including dramas and variety shows. He went on to expand the offering with Thai content licensed from Thailand's TV broadcasters, a move that helped drive market penetration even further. With massive growth in the popularity of Thai content, particularly in Asia and also around the world, Viu has ventured into producing its own originals. The goal is to increase even further the profile of Thai content and artists internationally. From Viu Thailand's Bangkok-based HQ, Silamanonda has implemented a production process that builds international appeal into the very start of all projects. "Our team needs to think from the start that the productions we make are for the world, not just for Thailand. It's only then that we can truly go global". As a dual revenue business, to date Viu in Thailand is among the top ranks in OTT in both paying subs and MAU's and still growing rapidly. Productions in 2022 have increased in both number of titles and production value.
Thean-jeen Lee
Managing Director, Weiyu Films
Award-winning showrunner, writer and director, Thean-jeen "TJ" Lee is MD of Singapore-based content creation and production company, Weiyu Films, which over the past 12 years has been involved in film and TV projects such as "128 Circle" seasons 1-2 (2019/2022), "This Land Is Mine" (2021), "The Bridge" seasons 1-2 (2018/2020), and "Code Of Law", among others. Before Weiyu Films, he worked at Film Formations, also in Singapore. Lee is a graduate of Boston University's College of Communication in Broadcasting and Film.
Thiti "Teddy" Sutthikulphanich
Thiti "Teddy" Sutthikulphanich
Executive Producer, "Game Rak Torrayod" ( "The Betrayal"/"Dr Foster"), Juvenile Co Ltd
Coming Soon
Vara Vilaivan
Acting Director Studio Management, The Studio Park Thailand
Vara Vilaivan started as an assistant producer and international sales coordinator at Bangkok FilmStudio CO., Ltd in 2008 where he worked on Thai/Korean co-production, "The Kick". Later, he joined Transformation Films as a Project Manager/ International Executive, where he involved in various Thai films including the Thai remake of "Miss Granny" called "Suddenly 20", a coproduction project with CJ Major Entertainment. Vilaivan joined The Studio Park Thailand in 2020, and was appointed as Acting Director Studio Management in 2021.
Varavuth Jentanakul
CEO, Zense Entertainment Thailand
Virginia Lim
Chief Content Officer, Mediacorp (Singapore)
Virginia Lim is Mediacorp's Chief Content Officer, a role she assumed in July 2021.

Lim oversees Mediacorp's production facilities and resources, content creation and syndication. She has more than 26 years of experience in the media industry and is well-skilled in all functions of the business, from managing P&L to leading dynamic teams in operations, advertising, distribution, content, production and marketing.

She began her career in Singapore as a TV producer with the Television Corporation of Singapore, before joining StarHub in 1998, where she spent a decade overseeing content strategy, acquisition, production and interactive TV.

Lim then moved to Sony Pictures Television Networks in 2008, where she held several leadership positions over 11 years spanning from content, marketing to sales and running the network's business in Asia which is best known for its top rated channels AXN and ONE. She was at the forefront of its regional content business, achieving unprecedented success and creating record-breaking shows such as The Amazing Race Asia and Asia's Got Talent.

She later joined streaming platform Viu as its first chief content officer in 2019, and was responsible for the company's content strategies, production of original series and content investments across Southeast Asia, Middle East and South Africa.
Yann Courqueux
Vice President, Home Products, StarHub (Singapore)
Yann Courqueux is currently VP, Home Product at StarHub, where he is managing the content portfolio as well as TV and Broadband product lines. He was previously based in Qatar, where he was headed the Triple Play business for Ooredoo and was subsequently responsible for beIN Media OTT products portfolio globally. Prior to working for Telecom and Pay TV operators,Courqueux held various positions as business development, sales and marketing for technology companies, specializing in the fields of IPTV and multi-screen content distribution. He holds a Master of Science from Essex University and an MBA from INSEAD.
Yossinee Na Nakorn
Executive Producer
Born into a family of TV producers, Yossinee Na Nakorn has over the past 15 years produced more than 10 TV series for Thai audiences. These include "The Frenemies" and new title, "Matalada" ("To the Moon and Back") for Ch3 / BEC World. She studied film and television at UCLA Extension 2002. In 2006, she established production company, Maker-Y, going on to produce blockbuster series such as "Defendant of Love" (2008) and romantic comedy "My Secret Bride", which were hits at home and across the region. A passionate chef, she graduated Valedictorian of her Culinary Arts class at The Art Institute of California - Los Angeles in 2004. IG @Yossiebistro