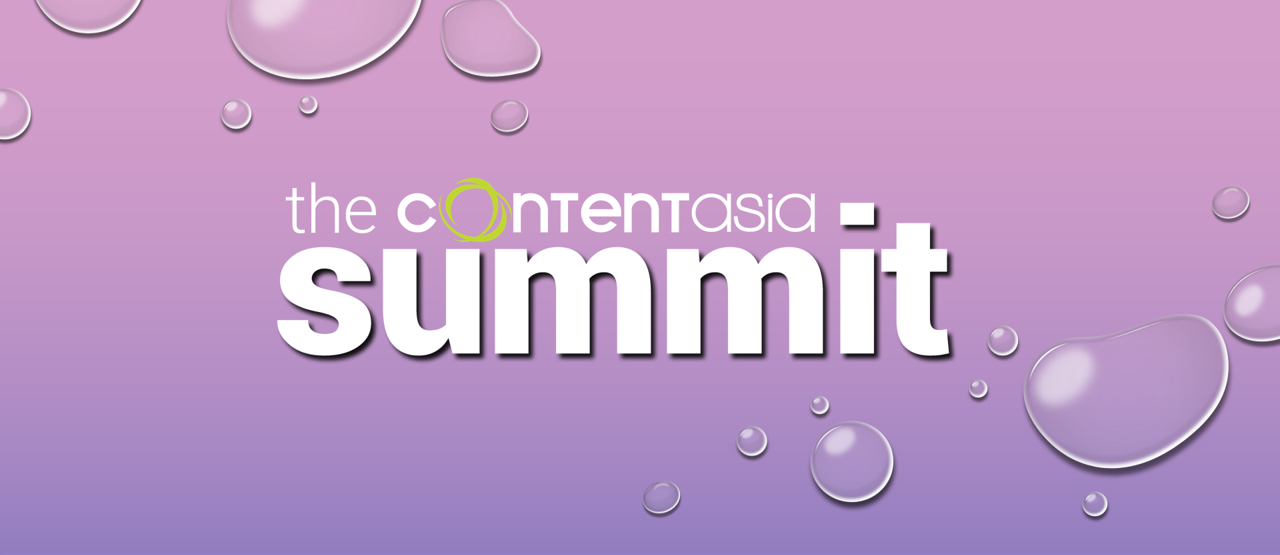 Celebrating its 14th anniversary in 2022, the ContentAsia Summit continues to provide thought leadership and networking opportunities across Asia's video/audio content ecosystem. The Summit is supported year-round by ContentAsia's information platform, including daily news, newsletters, special reports, analysis and directories.
The 2022 Summit will be a hybrid online/in-person event held across four days, with two days of live online Content Showcases followed by two days of conference sessions & discussions live streamed to our customised virtual 3D platform from an on-ground venue with an in-person studio audience in Bangkok.
This year's theme is WHAT A DRAMA!
Amid the current meltdown, our focus will be on the ongoing race to deliver compelling content out of Asia... and everything that this entails. We will hear from people steering the region's content direction, explore the state of indie production, talk to showrunners, producers, directors and creators, and look at what can and is (or isn't) being done to deliver premium stories in and from Asia.
Agenda
Subject to Change
July 7th 12-3PM EST

12:00PM EST
NAMAD Leadership Opening Remarks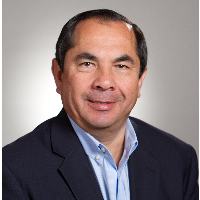 Fernando Varela
- Chairman, NAMAD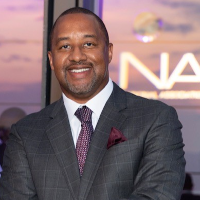 Damon Lester
- President, NAMAD

12:05PM EST
One-on-One Conversation: The State of the Auto Industry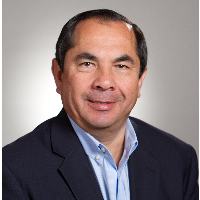 Fernando Varela
- Chairman, NAMAD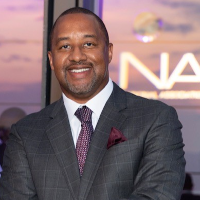 Damon Lester
- President, NAMAD

12:15PM EST
An Economic Outlook: Auto Industry Update – Presented by J.P. Morgan Chase
Ryan Brinkman
- Head of J.P. Morgan's U.S. Auto & Auto Parts Team

1:15PM EST
How To Create A BDC That Actually Works – Presented by Dealer Synergy
Sean V. Bradley, CSP
- Entrepreneur, Speaker, Trainer, Published Author, & Nationally Syndicated Radio Show Host

2:00PM EST
Financial Tune-Up: Top 5 Places Money Walks Out of The Door – Presented by Withum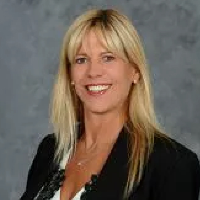 Christine Andrews
- Business Consultant, Lead, Automotive Advisory, Withum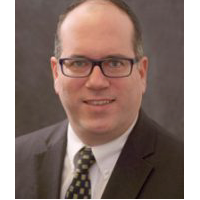 Robert Campbell
- Analyst, Withum
July 14th 12-3PM EST

12:05 PM EST
One-on-One Conversation: The Future of the Auto Industry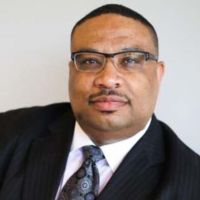 Damian Mills
- Co-Chairman, NAMAD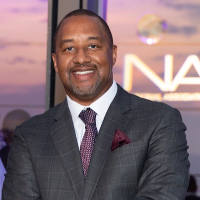 Damon Lester
- President, NAMAD

12:19 PM EST
How Data Can Become Your New Source Of Competitive Advantage & the 5th Annual Fueling Careers Scholarship Awardees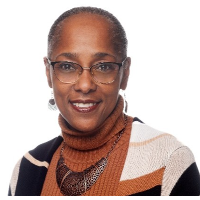 Kathy Gilbert
- Senior Director, Minority Dealer and Women Retail, CDK Global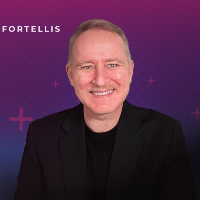 Brian Miller
- Product Marketer, CDK

1:00 PM EST
Building A Talent Pipeline in A Digital World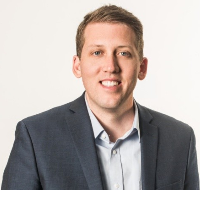 Kevin Hull
- Manager, Dealer Talent Services, JM&A

1:27 PM EST
How to Capture Cars Across Every Channel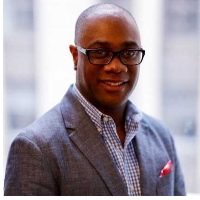 Steve Gaede
- Corporate Trainer, Cars.com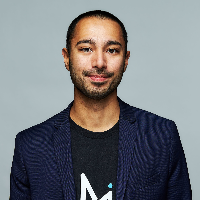 Eric Dumlao
- Director, Client Services, Dealer Inspire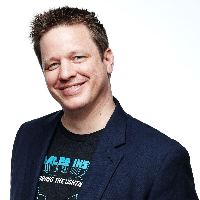 Jason Stum
- Director of Strategy, Dealer Inspire
July 21st 12-3PM EST

12:00PM EST
NAMAD Opening Remarks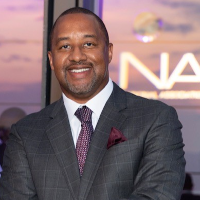 Damon Lester
- President, NAMAD

12:10PM EST
Expanding the Pipeline of Minority Dealers: Introducing the NAMAD Dealer Assessment Program powered by Ally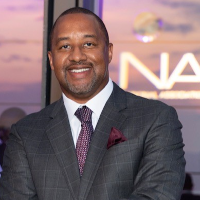 Damon Lester
- President, NAMAD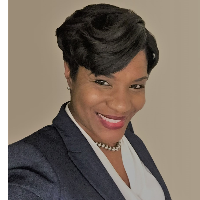 Chanteya Lawrence
- Senior Director-Sales Alliance, ALLY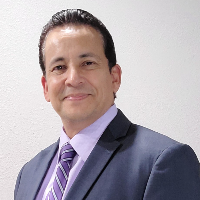 Juan Niebles
- Senior Director, Sales, ALLY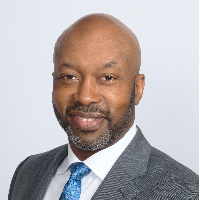 Perry Watson IV
- President, NAMAD's NextGen

12:40PM EST
EXHIBIT HALL – Daily Special Announcement

1:00PM EST
NEXTGEN - The Future of The Auto Industry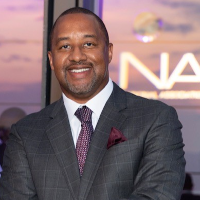 Damon Lester
- President, NAMAD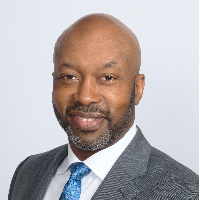 Perry Watson IV
- President, NAMAD's NextGen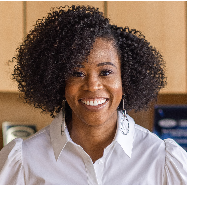 Karen Sutton
- Dealer Manager at Sutton Ford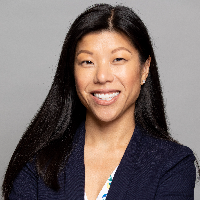 Andrea Park-Zadd
- Executive VP, Crestmont Automotive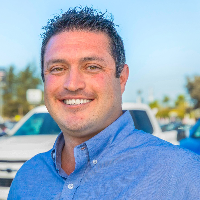 Melvin Cooper
- Owner, Operator Watsonville Automotive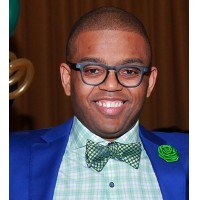 Eddie Hall, III
- Partner & General Manager, The Hall Automotive Group
July 28th 12-3PM EST

12:00PM EST
Opening Remarks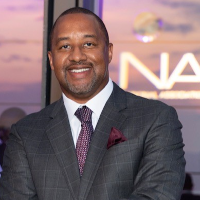 Damon Lester
- President, NAMAD

12:05PM EST
Embracing Your Dealership's Electric Future Today – Presented by Automotive Mastermind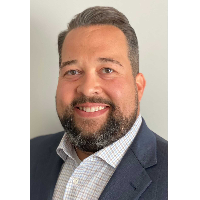 Ian Grace
- Director, Partner Performance, Automotive Mastermind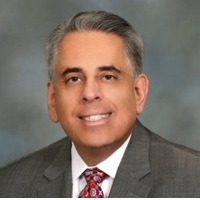 Pete Margaros
- Associate Director, Customer Service, IHS Markit

12:50PM EST
EXHIBIT HALL – Daily Special Announcement

1:15PM EST
Time Maximization, Not Time Management – Presented by Dealer Synergy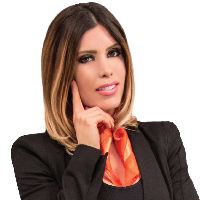 Karen Bradley
- CEO, Dealer Synergy

1:45PM EST
2020 Diversity Volume Leadership Awards – Presented by NAMAD and IHS Markit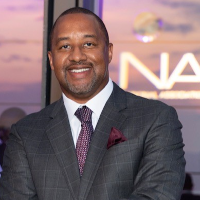 Damon Lester
- President, NAMAD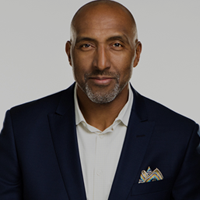 Marc Bland
- SVP, Chief Diversity Officer, IHS Markit
Speakers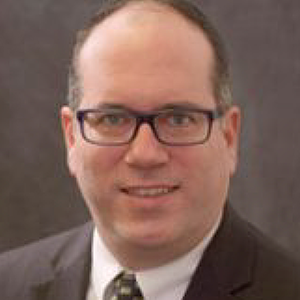 Robert Campbell
Analyst, Withum
Professional Experience
Over 30 years in the retail automotive industry and over 25 as a dealershipconsultant.
Nationally known for helping dealers understand and get better results from theirfixed operations.
Extensive experience helping dealerships develop better internal controls toimprove their business processes and risk management.
Expertise in performing due diligence reviews and constructing financial proformas as required during buy-sells or by the manufacturer.
Industries
Services
Fixed Operations Analysis
Operations Analysis
Other Related AutomotiveServices
Credentials/Education
BBA degree in Business, Northwood University
Memberships
Associate member – Association of Certified Fraud Examiners (ACFE)
Member – Society of Automotive Analysts (SAA)
Speaking Engagements and Published Works
Author of 17 books and manuals and contributing editor for DealersEdge.
Has lead and conducted hundreds of workshops on various dealershipmanagement issues for dealership 20-groups, over 25 state and local dealerassociations, professional organizations (AICPA, etc.), the North American WarrantyAudit Conference and presented 10 times at the National Automobile DealerAssociation Convention.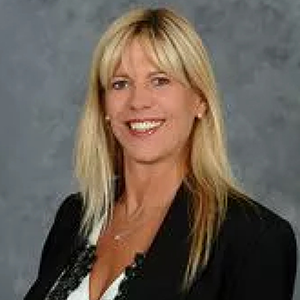 Christine Andrews
Business Consultant, Lead, Automotive Advisory, Withum
Professional Experience
Over 35 years in the automotive industry working first in retail in almost everydealership administrative position along with several management positions, andlater as a dealership consultant.
An industry leader in assisting dealerships by evaluating and critiquing safeguards,and establishing internal controls to protect assets and control expenses.
Expertise in helping dealerships maintain compliance with consumer, employeeand motor vehicle regulatory issues as well as federal and state issues.
Industries
Services
Account Reconciliations
Regulatory Issues
Internal Controls
Other Related Automotive Services
State Sales Tax Issues
Deal Jacket Reviews
Form 8300 Procedure Reviews
FTC Information
Safeguarding Rules
FTC Red Flag Regulations
Speaking Engagements
Has hosted hundreds of workshops, round tables, seminars and webinars for alllevels of dealership management.
Spoken nationally three times at the National Automotive Dealers AssociationConvention.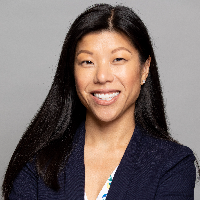 Andrea Park Zadd
Executive VP, Crestmont Automotive
Andrea Park Zadd is the Executive VP at Crestmont Auto in Cleveland, Ohio. Crestmont Auto is comprised of Crestmont Cadillac, Crestmont Buick GMC, Crestmont Hyundai, and Genesis of Brunswick. Prior to joining Crestmont, Andrea worked for 12 years in the CPG industry (Johnson & Johnson and General Mills) in sales and marketing.
Andrea is a graduate of Cornell University with a degree in Applied Economics and Management and a Master of Business Administration with Distinction from the University of Michigan, Ross School of Business. Outside of work, Andrea spends most of her time with her husband and two small children. She remains active within her community; most recently Andrea has joined the board of Caring Cubs an organization that creates opportunities for families to introduce young children to volunteerism and inspire a lifelong love of community service. Andrea is serving her 2nd term on the Ohio Auto Dealers Association board of trustees.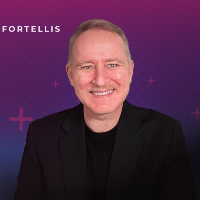 Brian Miller
Product Marketer, CDK
With over a quarter century in automotive the automotive space, Brian has years of retail experience sale a salesperson, finance and new car manager. An early adopter of e-commerce, he developed and implemented sales workflows in the late 1990's that are the cornerstones of today's digital retail experience. Founder of several companies focusing on web site hosting, SEO, sales process, merchandising and vehicle inventory management. A hands-on technologist and business strategist whose innovative solutions, solve highly complex business problems for companies of all size and scale including Cargigi, eBay Motors, Homenet, Kijiji.ca and Gumtree. An influencer and thought leader, Brian's recognized expertise continues to drive new solutions for the automotive industry.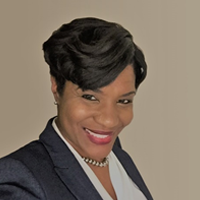 Chanteya Lawrence
Senior Director-Sales Alliance, ALLY
Chanteya Lawrence is a Senior Director in Ally Automotive Finance Sales Alliance team. She supports strategy, special projects, and governance.
Before joining Ally Financial in 2016, Chanteya spent nine years at Bank of America serving in many roles such as Sales Performance, Business Integration and Product Management. During this time, she successfully led the launch of Volvo Car Financial Services a key strategic growth partnership.
She began her career at General Electric where she spent over six years across various sales and marketing roles in financial services, aviation, insurance, and entertainment. She was a member of the inaugural class of the GE's Experienced Commercial Leadership program, Jeff Immelt's sales and marketing leadership program.
Chanteya holds a Bachelor of Science degree in Marketing from the University of Florida, MBA from the University of North Florida and a certified Six Sigma Black Belt.
She is a servant leader in the community through her recent 10+ years as a Big Sister in Big Brothers Big Sisters, member of Alpha Kappa Alpha Sorority Incorporated, board member for the Lynne Mitchell Foundation and board member for the Moore Myers Children Fund. Children, education and strengthening the family are her passion.
Quote: "People will forget what you said, people will forget what you did, but people will never forget how you made them feel."-Maya Angelou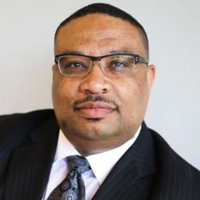 Damian Mills
Stateline Chrysler Jeep Dodge and Ram Fort Mill, South Carolina
"While I am grateful for the recognition we receive for our business success, the awards that bring me the most satisfaction are the ones for work we do within our dealership communities. Those initiatives display the true character of our associates and leaders as it relates to the most important thing in life, giving back to others."
Share this dealer hero:
"I am so blessed and grateful for all that I have been able to accomplish within this industry," nominee Mills said. "When I look at the obstacles we've had to navigate in recent years that were outside of our control, it is simply amazing what we have accomplished. We never lost focus of our goals or lost our faith in each other."
A 1991 graduate of East St. John High School in Laplace, Louisiana, Mills studied business and economics at North Carolina A&T State University in Greensboro, where he was involved in the student government, economics club and university choir. While at college, Mills took a part time job at Crown Dodge in Greensboro, a move that would start him on a great career path.
He worked as a sales associate and fulltime student, earning consistent promotions until being named general manager at age 25. "I was the youngest general manager in Crown Automotive history and later became the youngest invested partner," he said. Mills stayed with the company after it was acquired by another automotive group and entered Ford's dealer development program with Classic Ford of Smithfield in Smithfield, North Carolina, in 2004. "I completed a proposed seven-year buyout in 24 months," he said. Between 2006 and 2013, he acquired seven additional dealerships in North and South Carolina, and at that time was rated the sixth largest African American-owned dealership group in the country by Black Enterprise magazine.
Mills feels it is important to share his achievements with others and lead by example. To that end, he works with the Boys & Girls Clubs and other groups to offer mentorship and guidance. "My work with young people comes from a desire to show them there is no elevator to success, we all have to take the stairs," he said. "I encourage faith and education as being the foundation of sustainable success."
Currently president of the Chrysler Minority Dealers Association, Mills has lent his time and talent to the 100 Black Men of Greater Columbia, which helps young people achieve successful careers and lives. "I am able to share that it's not where you start in life but where you finish," he said. Mills has participated in the group's mentoring initiatives, which include the Lunch Buddies Program and Saturday Leadership Academy.
Mills also contributes to the Future Leader Scholarship; the American Red Cross; 100 Black Men of Greater Columbia scholarship; Jack and Jill of America and God's Helping Hands to name a few.
"While I am grateful for the recognition we receive for our business success, the awards that bring me the most satisfaction are the ones for work we do within our dealership communities," Mills said. "Those initiatives display the true character of our associates and leaders as it relates to the most important thing in life, giving back to others."
Mills was nominated for the TIME Dealer of the Year award by Damon Lester, president of the National Association of Minority Automobile Dealers. He and his wife, Beverly, have three children.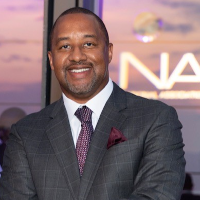 Damon Lester
President, NAMAD
Damon Lester, President of the National Association of Minority Automobile Dealers (NAMAD), is a respected advocate for ensuring diversity remains a priority within the automotive industry. Lester joined the NAMAD team in 2002 as Vice President of Operations and was named President in 2007. NAMAD is committed to increasing equitable access and meaningful opportunities for minority entrepreneurs and employees in the automotive retail sales, supplier, manufacturing and service sectors. In his current role, Lester's responsibilities encompass membership outreach and recruitment, industry relations, and dealership development as well as government and media affairs.
Lester's expertise and strategic relationships with major auto manufacturers positions him as one of the nation's leading authorities on consumer finance, entrepreneurship and economic diversity issues in the industry. He testified before the House Judiciary and Financial Services Committee and Senate Financial Services Committee regarding the Detroit Big Three automobile manufacturers' request for financial relief. Lester also assisted in negotiations between President Obama's Administration and the Auto Task Force to secure the Memorandum of Understanding with General Motors for "wind-down" dealers. In addition, Lester appeared before the Environmental Protection Agency (EPA) regarding development of a single fuel economy standard for automobiles and provided testimony before the Federal Trade Commission (FTC) and the Consumer Financial Protection Bureau (CFPB) regarding automobile dealer financing and diversity in the automobile industry.
Currently, Lester serves on the board of directors for DC Central Kitchen, Americans Well-Informed on Automobile Retailing Economics (AWARE), and the Automotive Trade Association Executives (ATAE). He is the first African-American board member for AWARE. Lester's insight and opinion has been featured in dozens of media outlets including USA Today, National Public Radio, The Wall Street Journal, Black Enterprise Magazine, Network Business Journal, and The New York Times.
Prior to working at NAMAD, Lester was with Gelman, Rosenberg, & Freedman CPAs in Bethesda, Maryland, where he specialized in creating non-profit organizations through the World Bank and audited international offices of USAID-funded non-profits.
A Temple University graduate, Lester is a life member of Kappa Alpha Psi Fraternity, Inc., and is involved with Rainbow/PUSH Coalition and the National Association of Black Accountants. His honors and awards include The Network Journal's 40 Under Forty Achievement Award (2009), the FMCRC John Gamboa Community Leadership Award (2010), Rainbow/PUSH Coalition Emerging Leader Award (2011), Uptown Professional, DC Catalyst Awards (2014), the Savoy Top 100 Black Executives in Corporate America (2014), Real Times Media Vanguard Award (2016), MEA Magazine Automotive Executive of the Year (2017), Carma Foundation Spotlight Award (2018).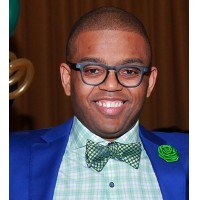 Eddie Hall III
Partner & General Manager, The Hall Automotive Group
Eddie Hall III is currently the General Manager for the Hall Automotive group which controls the Hall's interest in Briarwood Ford and Royal Oak Ford and is also a Partner and Chief Financial Officer of Northland Chrysler Dodge Jeep Ram which is the Hall's latest acquisition. In his role, Eddie helps oversee the day-to-day operations of the dealer group, leads the efforts on finding economies of scale and implementing corporate policy, and sources and preforms due diligence on expansion opportunities.
Eddie also currently serves on the boards of the Ford and Chrysler Minority Dealer Associations, is a member of the NAMAD NextGen board of Directors, and sits on the Ford National Dealer Council as the minority dealer representative. He also dedicates times on various alumni boards and regularly volunteers with outreach programs at the Ross School of Business at the University of Michigan.
Eddie holds his bachelor of business administration and Master of Accounting degrees from the Ross School of Business at the University of Michigan in 2009 and 2010 respectively and is a certified public accountant. In his spare time he is an avid University of Michigan football and Basketball fan and enjoys going to games and traveling. Eddie is also training to run his first full marathon after completing a few half marathons.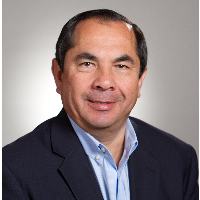 Fernando H. Varela
Fernando H Varela, President of Varela Auto Group and All Star dealerships with stores located in Palestine, Kilgore and Canton all locations in Texas
Attended Illinois State University
Worked for Ford Motor Company after college
Left Ford to enroll in the Ford Minority training program and graduated in Oct 1991
Purchased thru Ford's Dealer Development program, his first store in Palestine Texas in October 1994
Rotarian for 25 years
Founding Chairman of the Alliance of Ford Motor Minority Dealers
Served on the Ford National Dealer Council
Past Board member of the Palestine Independent School district
Past VP of Palestine Chamber of Commerce
Past chairman of Ford Motor Minority Dealer Association
Current board member and past Chairman of the Dallas Ford Dealer Advertising Fund
Current board member of Dallas Chevrolet advertising Board
Member on The Texas Automobiles Dealers Association Board
Board member of the Greater Dallas Hispanic Chamber of Commerce
2013-Nominee for Time Magazine Dealer of the year
2011-Urban Wheels Dealer of the year
2003-Automitive Dealer Education Award Recipient from Northwood university
2009- "Best of The Best" Greater Dallas Hispanic Chamber of Commerce Award
Member of Ford Motor Company National Hispanic advisory board
Current Chairman of National Association of Minority Automobile Dealers (NAMAD)
Supporter of the youth in Education, thru advisory positions, mentoring elementary and high school students showing them the value of education in their future.
Past Board member of the Palestine Branch of the American Cancer society Sponsor and participated in the Relay for life for the American cancer society
Donated a vehicle to the High School students for an art project for which Ford Motor Company made a national commercial, on how businesses support education.
Donated vehicle to the VFW for transportation of Vets to hospitals and continue to do fundraisers for upkeep and replacement of vehicles
Supporter and involved with the Palestine Junior Service League for community project, like city parks, shelters and food banks
Provide college scholarships throughout the community.
Future Farmers of America mentor and supporter
Anderson County Youth Livestock Member
Married to Alana, BS Nurse Practitioner, three children, Nicholas, who is the Managing partner of All-Star Dealerships, Christina Graduated from Texas Tech University and Oxford Brookes University and Avery a Junior at Texas A&M Business school.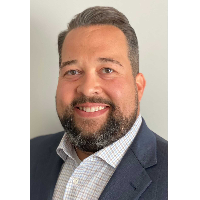 Ian Grace
Director, Partner Performance
Automotive Mastermind
Ian Grace has 20+ years of experience in the automotive, customer service, sales and lending industries, including more than a decade of automotive lending expertise.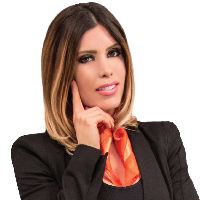 Karen Bradley
Karen Bradley, is the CEO of Dealer Synergy, an Award-Winning Training, Consulting and Accountability Firm that specializes in building Internet Dealerships or Full Blown Business Development Dealerships Internationally. She is also the Co-founder of Internet Sales 20 Group, an education company that specializes in training automotive sales professionals through their first class national bi-annual conference. Karen has over 14+ years Automotive Sales experience where her sole mission has been to help car dealerships and their personnel achieve their maximum potential. She has directly helped over 1,300 roof tops and tens of thousands of Automotive Sales Professionals evolve personally and professionally.
Karen also has 17 years of Accounting experience and 12 years of experience as a Certified FranklinCovey Trainer and Facilitator for the 7 Habits of Highly Effective People and The 5 Choices to Extraordinary Productivity. She is an instructional design and curriculum development specialist, a Time Maximization and Efficiency Expert, as well as a process engineer. She has been recognized by the National Speakers Association for her skills in public speaking and was nominated in 2015 as one of the top 100 Leading Women in the North American Auto Industry, by Automotive News. Karen has also graced the covers of several major automotive magazines, including AutoSuccess' , for her expertise on the importance and usage of video.
Karen was a 2018 Featured NADA Convention Speaker.
Karen's most important role is as a proud wife and mother of 4 kids, ranging from 7 years old to 22 years old. Combine this role with her role as an owner of multiple companies, by living the 7 Habits of Highly Effective People, Karen is truly able to achieve "Work / Life" Balance.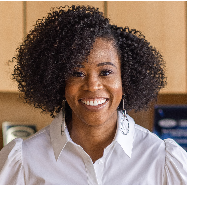 Karen M. Ford
Dealer Manager at Sutton Ford
Karen grew up in the south suburbs of Chicago, Illinois where she began understanding leadership. As the President of her high school class and the captain of the varsity tennis team, she listened to and led over 300 students. Following high school, Karen went on to graduate Suma Cum Laude with her Bachelor's in Finance and Minor in Leadership Studies from Hampton University in Hampton, Virginia. Karen is a proud Pirate alum and encourages all of the youth she encounters to consider an HBCU (Historically Black College University).
Although Karen really enjoyed her college years and would have liked to find an excuse to prolong the time, in 2010 upon graduation, she went on to work as a financial analyst at IBM in New York, NY. New York was a great city with a lot to do. Here she joined The Links, Incorporated, an international not-forprofit organization for women of color and she was able to enhance her Excel and analytical skills during this time, but her burning desire for automotive never ceased. Karen began to look for jobs in the automotive industry and in 2012 she accepted a position in the Management Trainee program with Toyota Motor Sales in Torrance, California. It was in this time in the Los Angeles area where Karen began to understand how to work with customers, increased her knowledge of automotive product, and enhanced her community service outreach by becoming a member of Delta Sigma Theta Sorority, Incorporated through the Century City Alumnae Chapter. Karen moved in 2013 to work in the San Francisco region of Toyota Motor Sales where she was an analyst and got to work on many reports to understand the numbers behind the sales and soon moved up to District Service Manager where she was a consultant for 10 dealerships.
In the automotive industry, an advanced degree is not a necessity but living in the Bay area, Karen had many friends come visit her while they were on college tours to see Stanford University and University of California, Berkley. It wasn't long before graduate school was on her radar. In 2014, Karen was accepted into the Emory University Goizueta School of Business One Year Accelerated MBA program. Although she hated to leave her Toyota family, she felt as though it was a good time to live in one more city prior to moving back home and working in the family business. Atlanta was Karen's last stop and yet another fantastic city. It was here where she met the love of her life, Mr. Mario Ford. Upon graduating in May 2015, Karen moved to Chicago where she began working at Sutton Ford, Inc. as a Fleet Manager. Karen and Mario wed in September 2016 and welcomed their firstborn son in August 2018. Currently, Karen serves as Dealer Manager overseeing all departments at Sutton Ford, Inc. in Matteson, Illinois. Karen began here in 2015 and shortly thereafter became the Fleet Director where she added a Commercial Team and increased the profitability by $200,000 YOY. In 2020 under Karen's leadership, Sutton Ford recorded its most profitable year in its 31 year history. Karen received the Ally Automotive News 40 under 40 award in 2019 and graduated NADA Dealer Academy in August 2020. She currently also works alongside her father, Nathaniel Sutton, the President of Sutton Ford. Her father is very influential in her learnings as they work together and prepare her for long-term success as the dealership operator. Over the next 5 years, Karen plans to successfully run Sutton Ford and eventually become the Chief Operating Officer of Sutton Auto Team. Karen recognizes that none of the aforementioned successes would have been possible without G-d, her loving husband and family.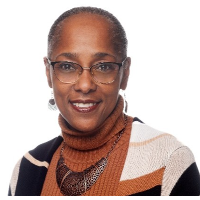 KATHY GILBERT
Senior Director, Minority Dealer and Women Retail at CDK Global
Kathy is an accomplished and respected professional with more than 25 years of experience in the automotive industry as a business leader and champion of diversity at CDK Global, Inc. She is the Sr. Director of Minority Dealer and Women Retail business, where she has national responsibility for over 4,000+ customers generating over $255M in revenue. She is responsible for managing the relationship between CDK and our customers, with the goal to make our minority and women dealers as successful as possible in achieving their business objectives. She also has developed strong relationships with the associations, manufacturers and industry partners.
In her prior role as Director of Customer Success, Kathy built and led a team of Customer Success advocates aligned to every CDK customer and dedicated to delivering a great customer experience for all.
Kathy has been actively involved in CDK's Diversity and Inclusion Strategy for over 20 years. She helps to keep employees engaged and motivated by delivering employee focused programs designed to support a) professional development, b) recruitment and retention and c) business impact.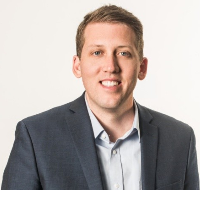 KEVIN HULL
Manager, Dealer Talent Services, JM&A
Kevin is the Manager of Dealer Talent Services at JM&A Group, a JM Family company. JM&A Group's Dealer Talent Services (DTS) takes a hands-on approach to a dealer's talent management process. DTS leverages people data and a talent optimization framework to assist dealers in the alignment of their business and people strategies.
Prior to joining JM&A Group, Kevin held multiple roles for one of the fastest growing executive search firms in the US, His roles included assisting in the initial start-up, launching two new markets, sourcing acquisition targets, and leading a business unit. As part of the Senior Management team, Kevin assisted in the sale and transition to a new management team backed by private equity.
Kevin was named on the South Florida Business Journal's 40 under 40 list.
He is active in the South Florida community where he his passionate about developing young professionals for the Future of Work. Kevin and his wife have 3 children – aged 6, 5, 3.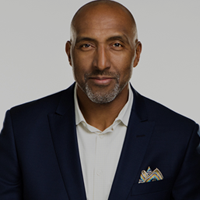 Marc Bland
SVP, Chief Diversity Officer, IHS Markit
As the Chief Diversity Officer for IHS Markit, Marc is responsible for the development and enhancement of IHS Markit business opportunities within the growing and diverse automotive market. In this role, Marc works across the IHS Markit organization to ensure their broad suite of products and custom solutions address the unique marketing needs of those seeking to reach the growing African American, Asian, Hispanic, Women, Military, LGBT (Lesbian, Gay, Bi-Sexual & Transgendered) and Mobility (focused on individuals with perceived challenges) automotive communities.
The co-founder of Diversity Volume Leadership Awards which recognizes the top selling vehicles to ethnic minorities, Women and the LGBT community. Marc is also a highly sought-after speaker and his thought leadership has been published in the following books: The 85% Niche: The Power of Women of All Colors - Latina, Black, and Asian by Miriam Muley, Black Is the New Green: Marketing to Affluent African Americans by Leonard E. Burnett & Andrea Hoffman and Black Still Matters in Marketing by Pepper Miller along with other highly respected publications including: Advertising Age, Automotive News, Black Enterprise, Hispanic Business Magazine, The Michigan Chronicle, and TargetMarketNews.com. Marc has also received National and Global recognition for his efforts in the growing diverse market including: 2011 Emerging Leader award from Rainbow Push, 2012 Michigan Chronicle Man of Excellence, 2012 National Research Executive of the Year from Target Market News in Chicago, 2013 Diversity Executive of Distinction by Diversity Global Magazine, 2013 and 2017 Corp Magazine Salute to Diversity Award winner, 2013,2014 and 2017 Global Diversity Innovation award recipient by Diversity Journal Magazine and was recognized by the National Association of Minority Automobile Dealers (NAMAD) with the prestigious 2015 National Diversity Advocate Award.
A proud graduate of Frank Cody High and the Detroit Public School system, Marc holds a Bachelor of Science degree from Grand Valley State University and a Master of Science degree from Central Michigan University.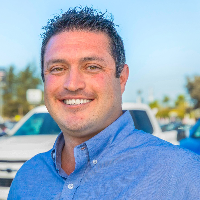 Melvin Cooper
Owner, Operator Watsonville Automotive
Melvin Cooper grew up in a dealership culture from birth. His father owned and operated a GMC, Buick, Pontiac, and Oldsmobile dealership in Elko, Nevada, while his mother managed the dealer offices. While attending the University of Arizona, Melvin had the opportunity to dabble in car sales over the summer. It was no surprise that Melvin had great success with selling vehicles, however, little did he know, it would unlock an immense passion for the car business and a pursuit to become the best car dealer he could be. His innate sales skills date back to age six, where he would sell vegetables and candy with his brother, eventually establishing a lucrative neighborhood business. After graduating college, Melvin moved back to his hometown in Southern California where he jumpstarted his full-time career in the car business. Naturally, he became a top performer and took his talent to Northern California where their family acquired an additional dealership in 2008. Fortunately, Melvin was surrounded by tenured operations staff, but knew his calling was to build a robust sales department. 13 years later, Chevrolet of Watsonville has become a top 20 performing Chevrolet dealer in Northern California. This success paved the way for Melvin's recent acquisition of the Watsonville Ford, Chrysler, Dodge, Jeep, and Ram dealerships. Melvin prides his success on his team, leadership, and a winning culture that is rooted in honesty, reliability, and quality customer service.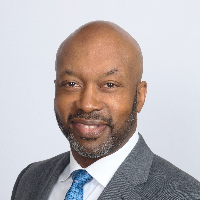 Perry Watson, IV
President, NAMAD's NextGen
Perry is the former general manager and part owner at Lexus of Mishawaka (Ind.) and is president of NAMAD's Next-Generation organization. He has exceeded Lexus national sales objectives and retained lead market share for 16 consecutive years in his market. Perry was also the recipient of the Elite of Lexus Certification Award consecutively from 2004-2016.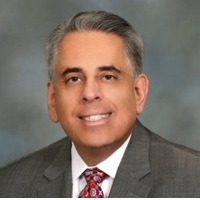 Pete Margaros
Associate Director, Customer Service
IHS Markit
Pete has 25+ years of experience in multi-channel business development and marketing, including more than 20 years in automotive retail and lending.
Ryan Brinkman
Head of J.P. Morgan's U.S. Auto & Auto Parts Team
Ryan Brinkman is Head of J.P. Morgan's U.S. Autos & Auto Parts team. His team has consistently been ranked in the top 3 by Institutional Investor throughout his tenure (#3 in 2017). Prior to rejoining J.P. Morgan in 2012, Ryan covered aftermarket stocks at Goldman Sachs and served on the U.S. Autos teams at J.P. Morgan & Bear Stearns and as an industry consultant at PwC in Detroit. He holds a bachelor's in political economy from Hillsdale College and a Master's in Accounting from Walsh College.
Sean V. Bradley, CSP
Entrepreneur, Speaker, Trainer, Published Author, & Nationally Syndicated Radio Show Host
Sean V. Bradley, CSP is an entrepreneur, published author, speaker, and award-winning international trainer. He is a 13-time NADA/ATD convention speaker, FranklinCovey Certified Facilitator and has earned the coveted "CSP" designation in the National Speakers Association. Sean is also a member of the elite "Million Dollar Speakers Group", in the NSA, and additionally a state association speaker and trainer. He has spoken at over 300 NCM and NADA 20 Groups. Sean started Dealer Synergy over 16 years ago, but has been in the automotive industry for over 23 years. Sean and his Dealer Synergy team are a 10-time Dealers' Choice Award Winner for being the "Best of the Best Internet Sales Trainer" and "Mobile Provider Partner" in the Automotive Sales Industry.
Sean learned the business from the ground up. Beginning as a sales consultant, he has since held positions at dealerships as Sales Manager, Internet Sales Manager, Special Finance Manager and Business Development Director. At his first dealership, he averaged over 30 units per month, taking the sale from start to finish. On the heels of his success, Sean was recruited to a dealer group, Pine Belt Automotive, where he moved their Nissan/Kia/Cadillac store from 20 units per month online, to over 110! He repeated those results two years later when he took over the Internet Department of Cherry Hill Nissan, and grew their volume from 27 to over 100 units per month online.
Sean has personally trained over 100,000 Automotive Sales Professionals in 3,000 unique roof tops. However, he literally influences hundreds of thousands of professionals, in and out of the Automotive Sales industry, all over the world, through his over 3,000 published articles, his Best Selling Book "Win the Game of Googleopoly", his over 7,000 videos published online, and through his social network of hundreds of thousands of interactive members, fans and followers! Additionally, Sean is the creator of the Millionaire Car Salesman Group, with a membership count of 17,000 automotive professionals, and the co-host of the globally recognized Millionaire Car Salesman podcast.
Our Mission
NAMAD's objective is to pursue the meaningful presence and participation of minority businesses and diverse employees across all aspects of the automotive economic sector, including:
Increasing the number of minority-owned dealerships in communities across America.
Advocating workplace and supplier diversity in the automotive manufacturing environment.
Supporting minority engagement in the automotive retail sales and service sectors.
We are committed to developing strategic relationships and advocating for the advancement of business policies and practices that ensure diversity and economic parity remain a priority in all aspects of the American automotive industry.
Platinum Sponsor
Annual Sponsor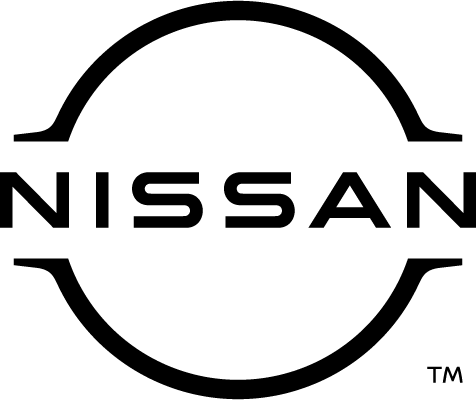 Gold Sponsors

Silver Sponsors

Bronze Sponsors

Affiliate Sponsors

Marketing Sponsor

One-on-One Lounge

Hotel Room Key Sponsor

Patron Sponsors

Badge Sponsor

Lanyard Sponsor/Pocket Agenda

Conference Bag Sponsor